Modera Metro Mineola by Mill Creek Residential was developed in downtown Mineola; a thriving Village in Nassau County, Long Island, New York. The two building, 192 unit, Modera Metro Mineola project is within a short walking distance of the busy L.I.R.R. train station and close to NYU Winthrop Hospital.
The Kitchen Classics, along with our sister company E&F Contractors, has worked with Mill Creek Residential - a Dallas based multi-family developer - on numerous projects in the Tri-State area. Mill Creek Residential is known for the high quality of their projects and their commitment to extensive, dynamic amenity areas for all residents to enjoy.  The Kitchen Classics installed 192 kitchens in 25 different configurations and E&F Contractors provided all finished millwork, doors, frames and hardware, cabinets and counter tops in the amenity areas.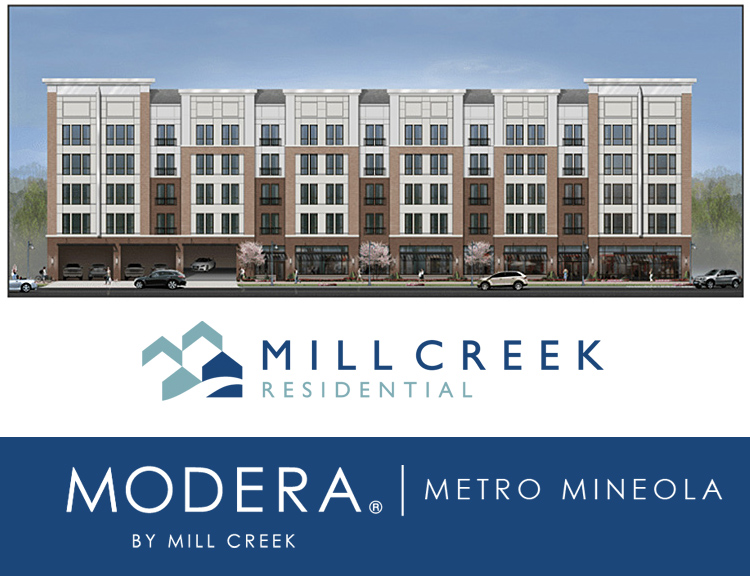 What We Provided MCR Trust At Metro Mineola
192 Kitchens in 25 configurations
All kitchen cabinets and countertops
Kitchen islands
All doors in all 192 units
Bathroom cabinetry and countertops
Common area doors, hardware and moulding
Additional common area finished carpentry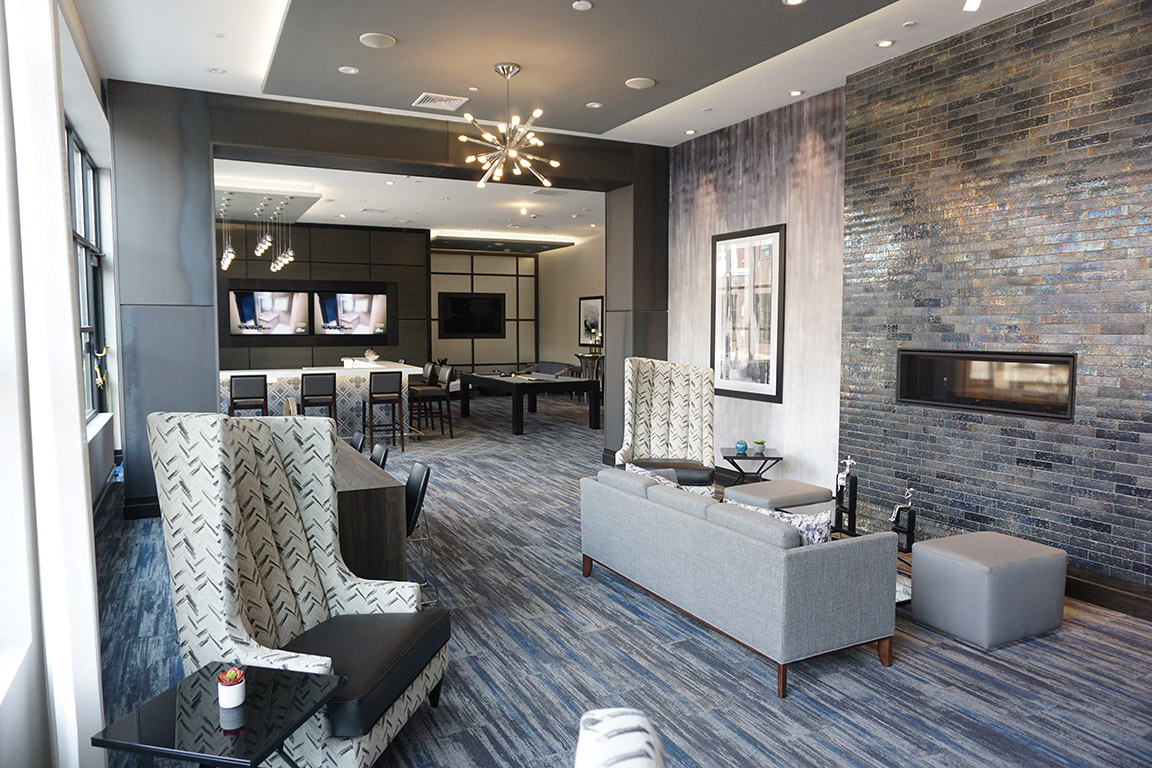 Our sister company, E&F Contractors, provided all custom millwork including paneling and moulding throughout the clubroom, conference room, mailroom and fitness center.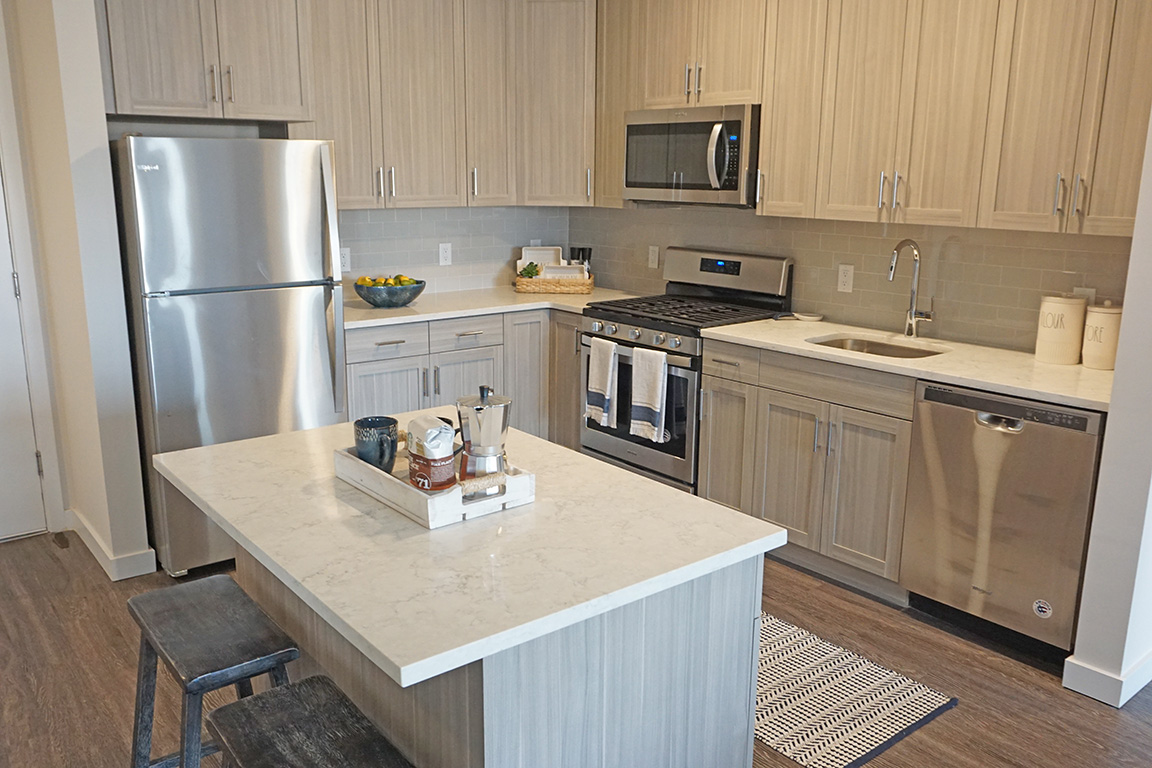 We installed 192 kitchens in 25 different configurations in the two buildings. We provided all design work, and installed all cabinetry, countertops and the kitchen islands. We are a full service, turn-key solution for multi-family apartment developers. We provide much more than just multi-family kitchens.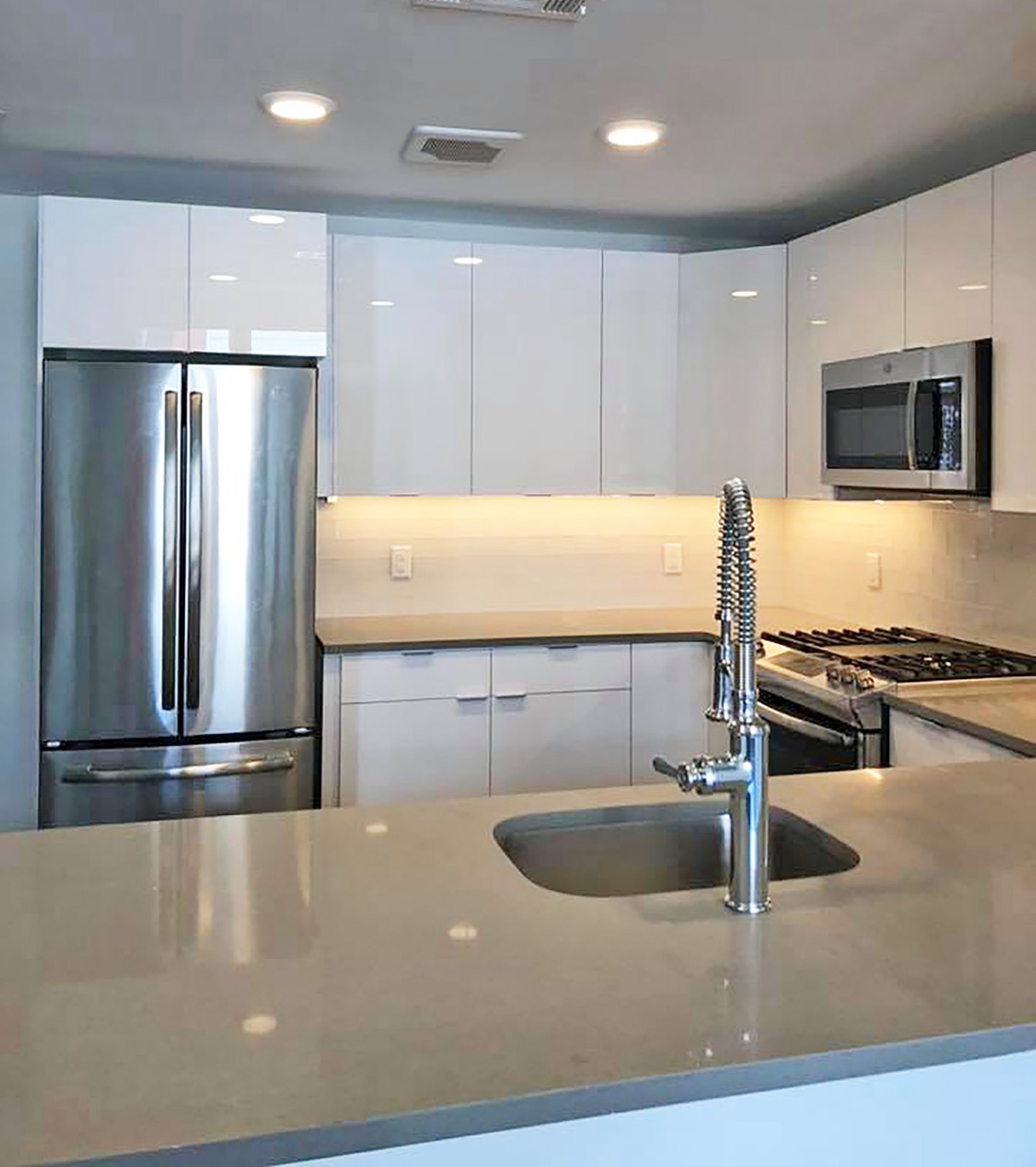 The top floor of each building includes loft apartments with upgraded kitchen cabinetry and countertops.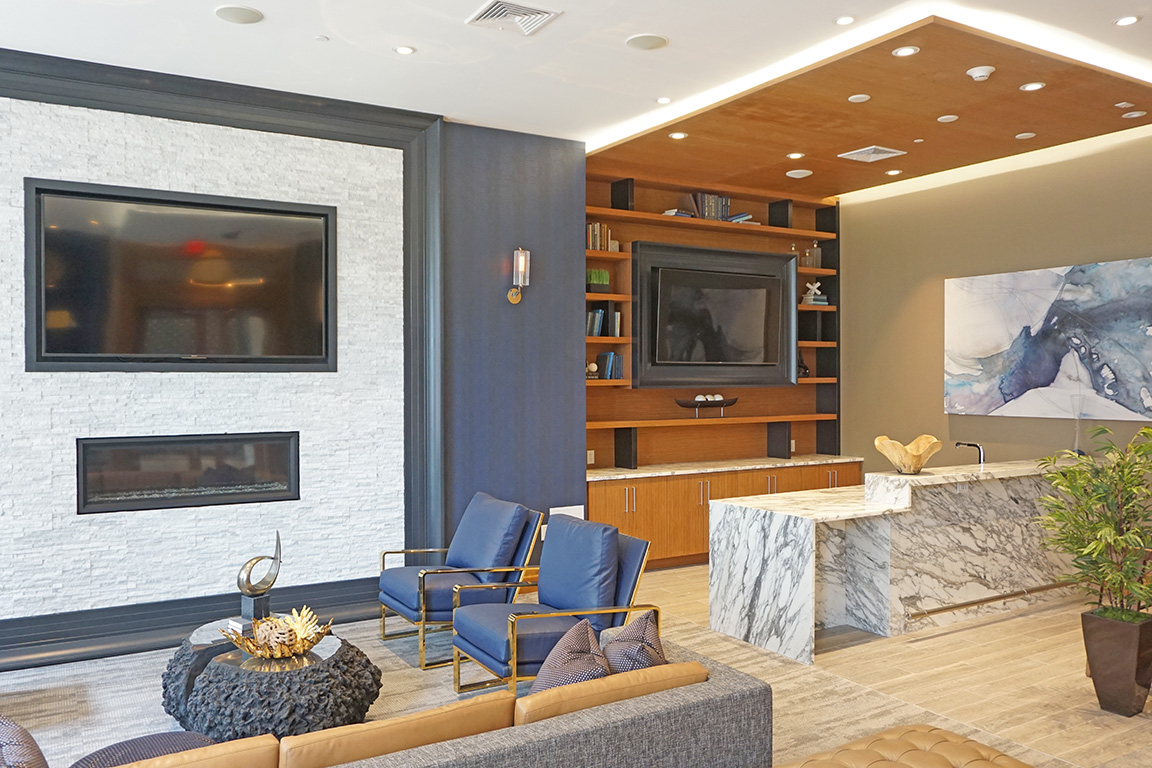 Through our sister company - E&F Contractors we provide door, millwork, moulding and custom carpentry for all common areas.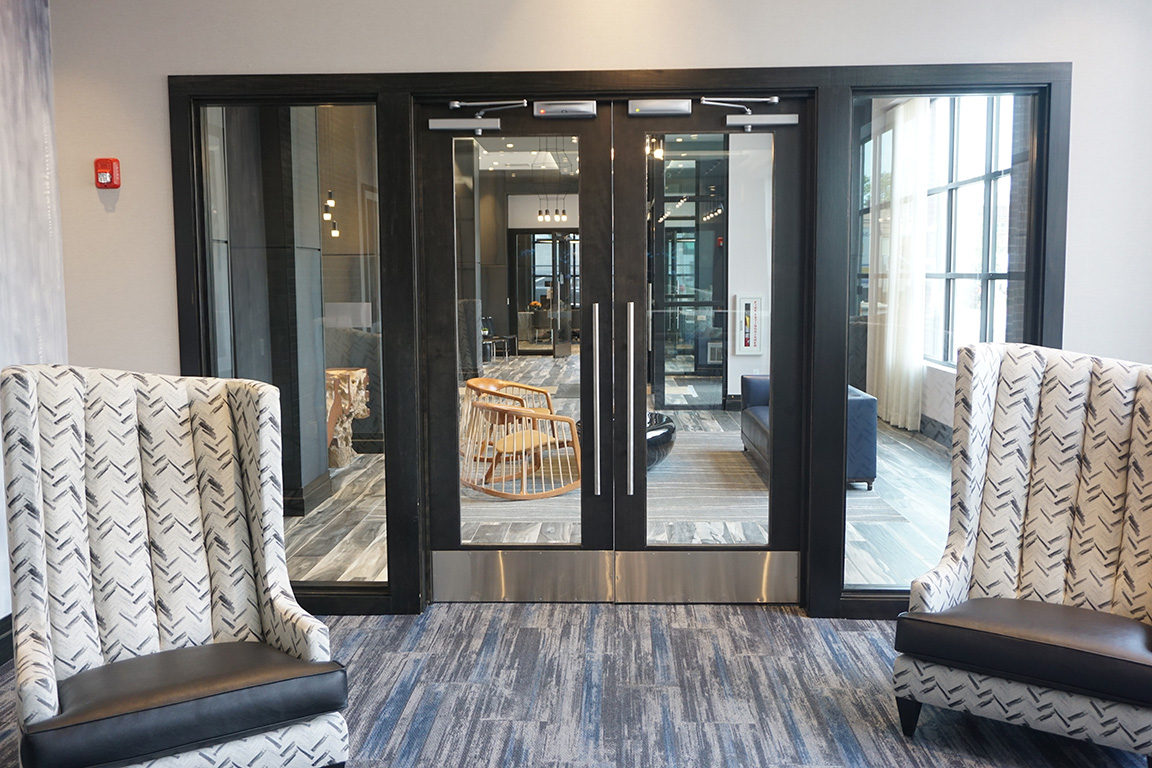 We provided all interior doors for the project including custom glass doors for the 1st floor common areas. We provided all doors for the 192 units as well.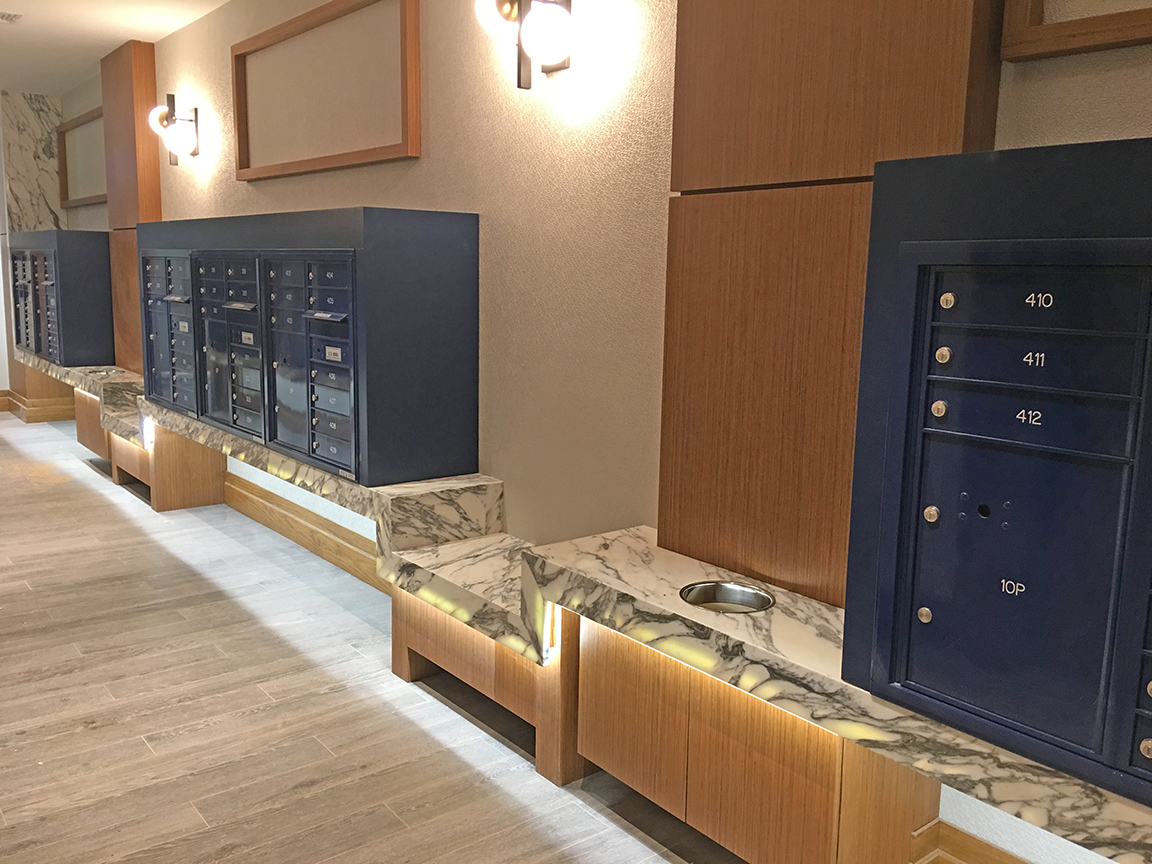 We crafted the stone and wood carpentry in both mailrooms to create elegant spaces.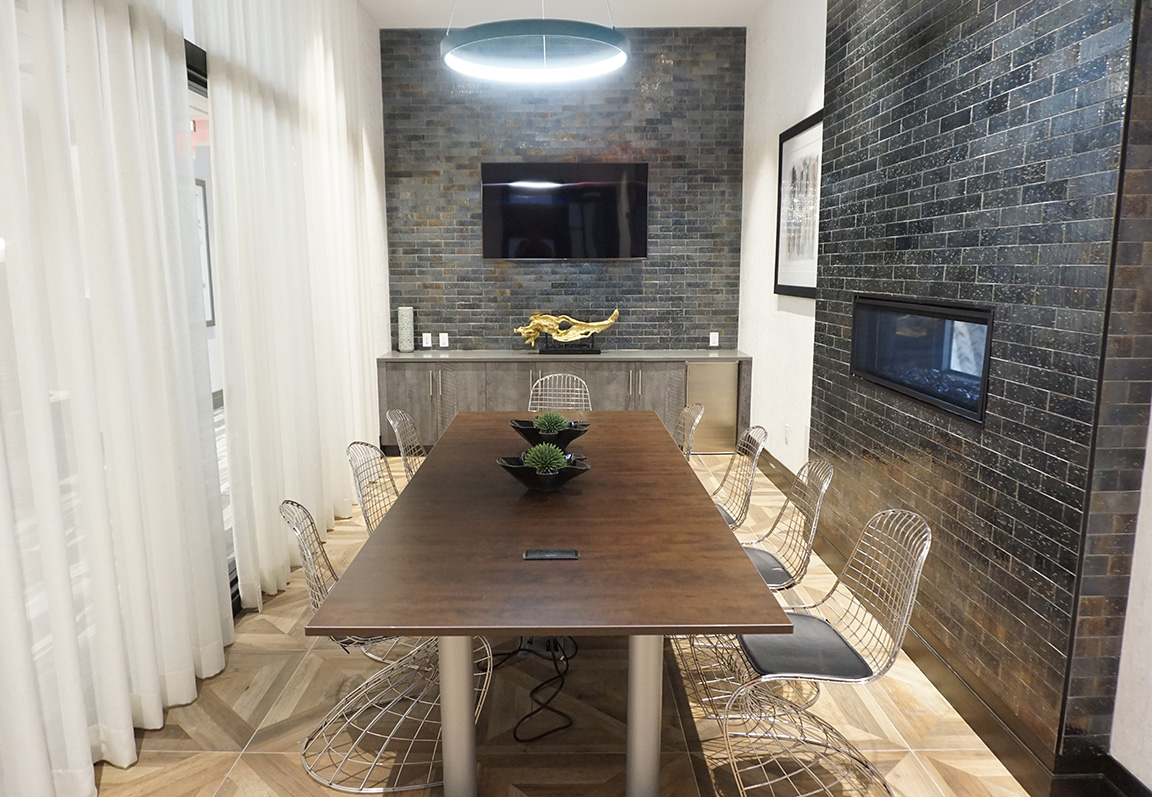 We provided finished cabinetry, a countertop and millwork for this conference room. We travel as far as Massachusetts, Connecticut, New York, Pennsylvania, Delaware, and Maryland to perform our services for multi-family residential developers.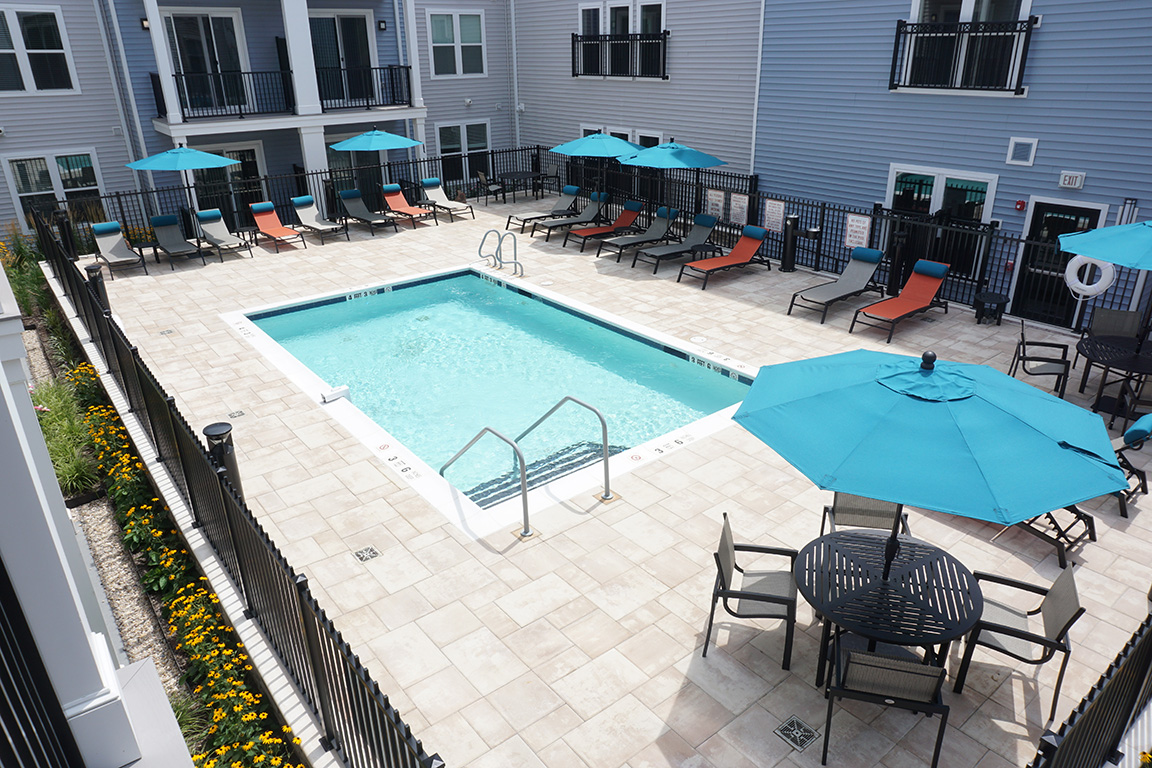 Mill Creek Residential is a premier multi-family developer that consistently builds elegant, wide used amenity areas for their clients.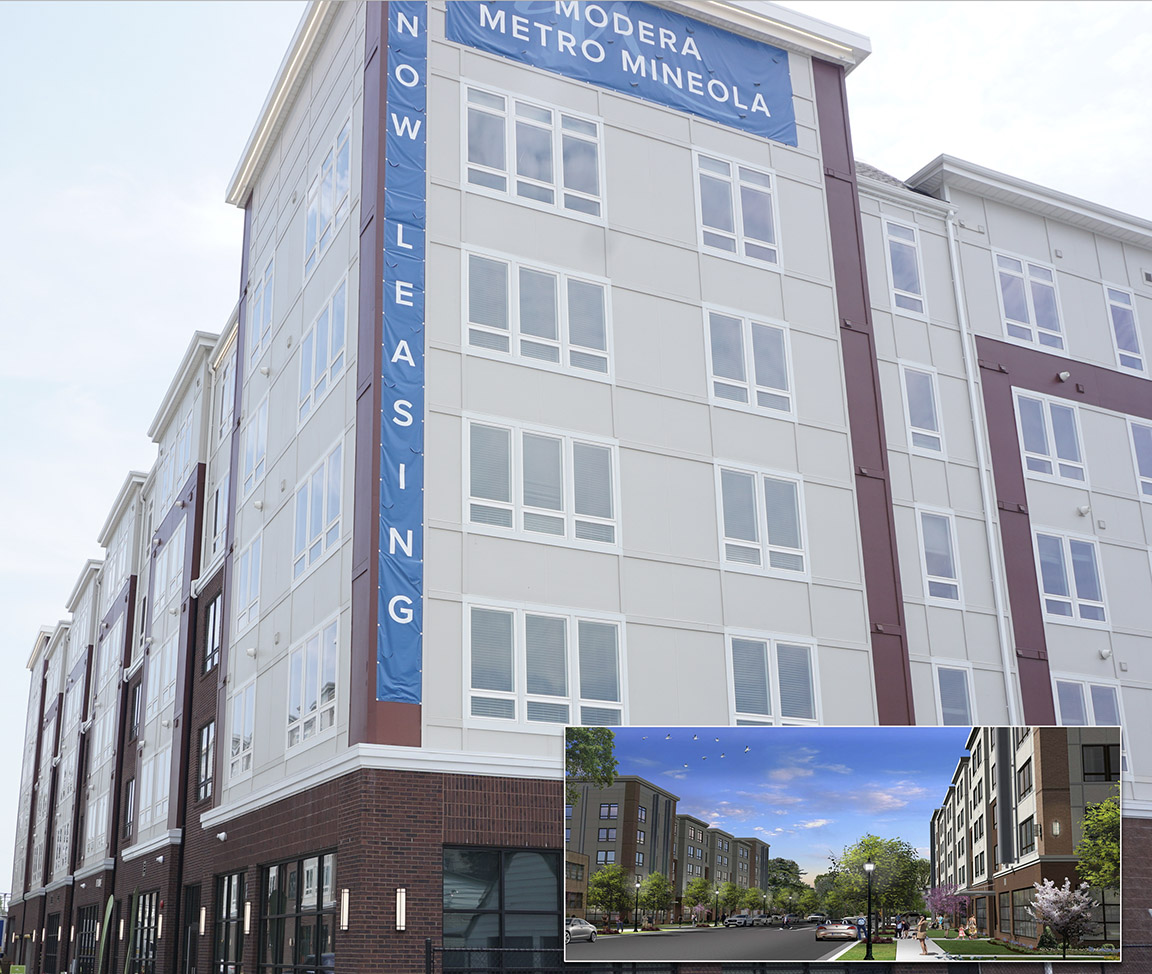 If you are a multi-family developer looking for a turn-key solution to your common area, kitchens, doors, moulding and custom millwork - Kitchen Classics and our sister company E&F Contractors have been providing high quality, comprehensive services for over 40 years.
Services We Provide Multi-Family Residential Developers
Kitchen Cabinetry and Countertops
Bathroom Cabinetry and Countertops
Complete Kitchen and Bath Installation
All Interior Doors
Interior Mouldings
Common Area Finishes
Kitchenettes & Bars
Bookcases, Computer Bars, Offices
Design Services
Complete Installation Services
Learn More About Our Multi Family Residential Services
Contact Bill Welker - Our Multifamily Specialist