Two Beautiful New Kitchens We Designed
In the last 3 months we have finished two particularly beautiful projects that have contrasting color themes. A Warren, New Jersey kitchen in Somerset county features a white cabinet theme. A Summit, New Jersey kitchen in Union county features a natural Walnut wood finish. We had great clients on both projects and were given tremendous freedom in the design phase. The results are two beautiful, unique and highly functional kitchens.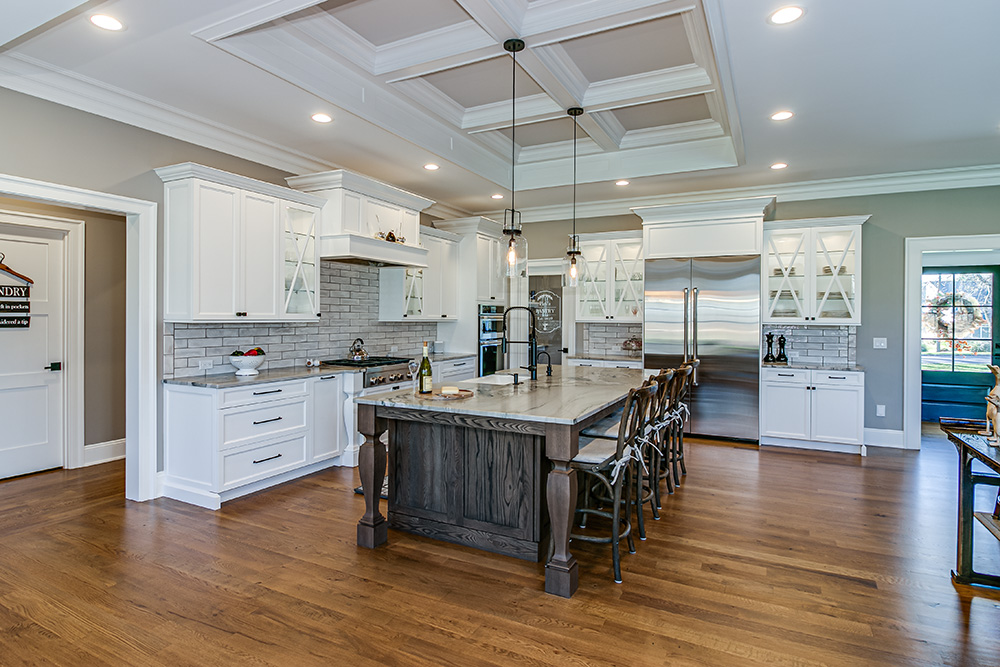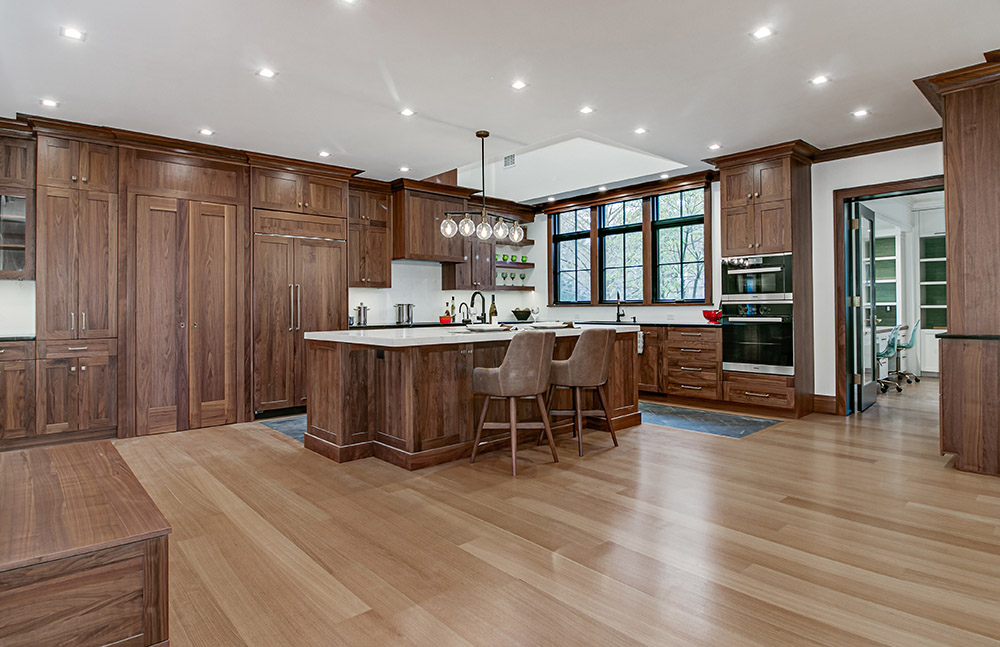 This is an entire kitchen replacement as part of a whole house renovation in Summit, NJ. Click to tour this beautiful project.
Kitchens and Storage - Don't Miss The Opportunities
Modern cabinetry offer an incredible array of storage solutions for kitchens. Gone are the days of tiny cabinets that perhaps had one shelf. What today's cabinets offer is item specific storage options. Pots and pans have specialized drawers or roomy cabinets. Baking sheets fit like dominoes into specialized designed drawers or cabinets. The spice rack pulls out next to the stove for easy access. Appliances are hidden but easily accessible in cabinets or 'appliance garages". At The Kitchen Classics we excel at modern kitchen storage solutions. Here are some examples of storage in two recent kitchens we completed.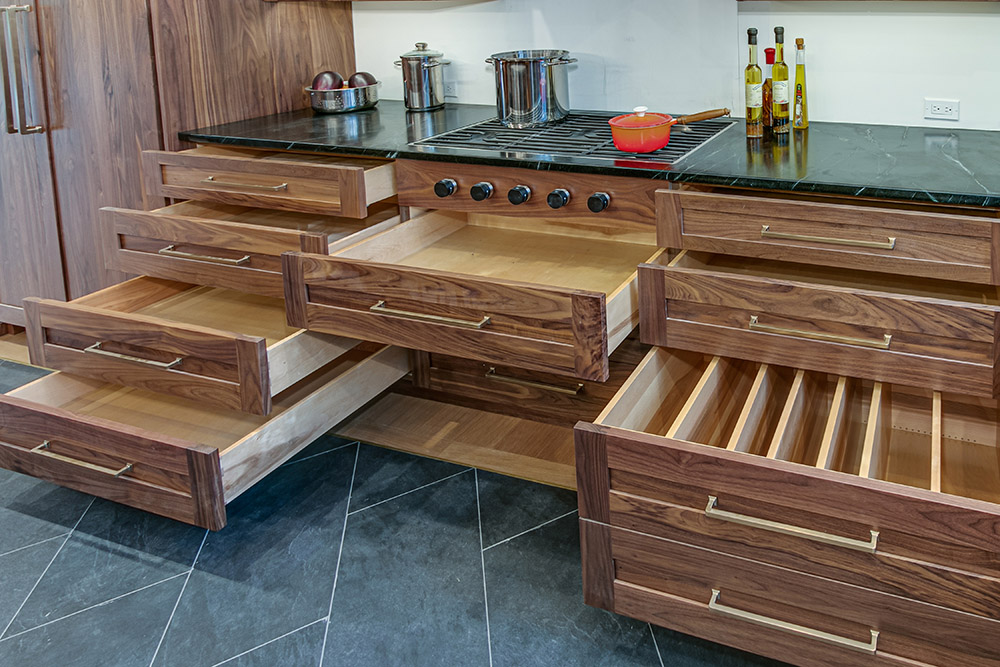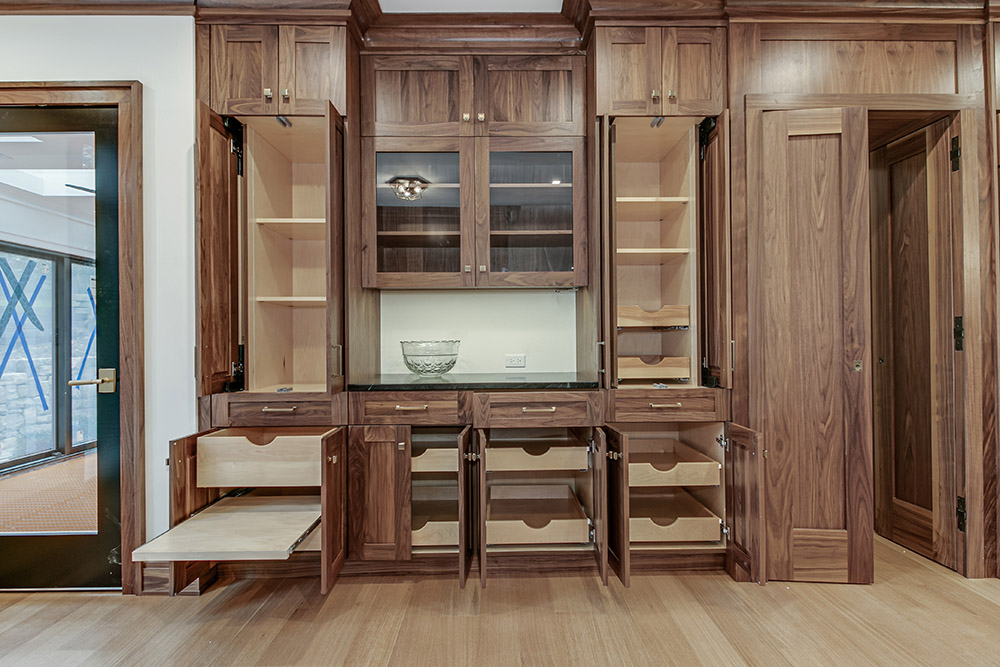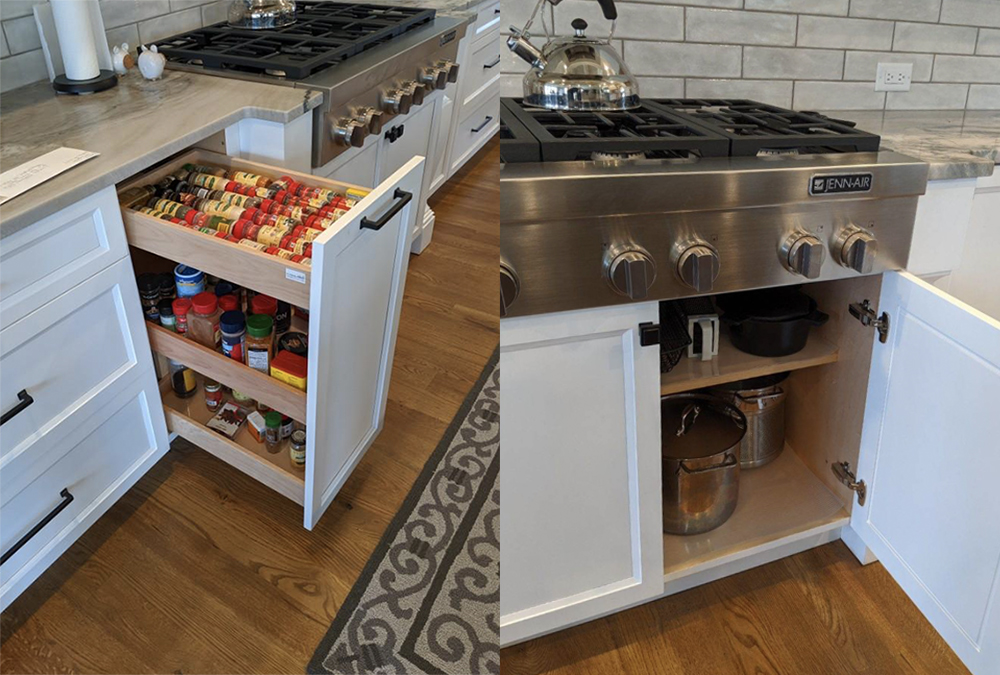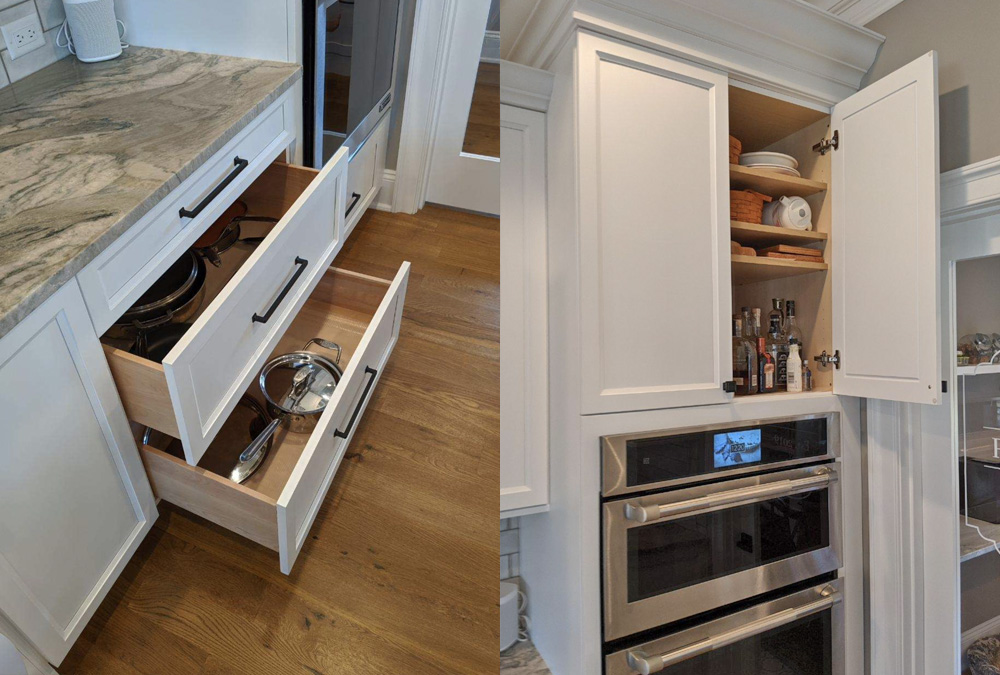 We excel at kitchen storage solutions. We offer a unique mix of style and function in our kitchen and bath designs. It is not enough to simply sprinkle cabinets in a design, it is vital that storage be a well thought out series of options to maximize the functionality of your kitchen. This is where The Kitchen Classics's 40 years of experience, and extensive line of cabinet manufacturers creates kitchens and baths of lasting beauty that function thoughtfully and efficiently. Call our Senior Kitchen Designer Yury Slobodsky at 908-964-7101 Ext. 17 and let's getting started on your kitchen or bath.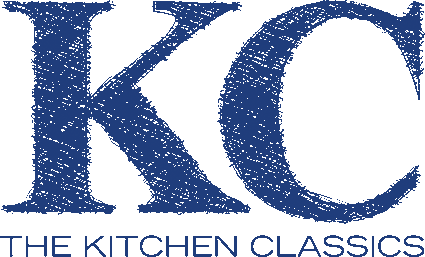 Services & Products We Offer
• Kitchen Cabinets
• Bathroom Cabinets
• Full Range Of Countertops
• Doors, Moulding, Hardware
• Bookcases, Bars, Libraries & More
• Specialty Millwork
Design Through Installation
Single & Multi-family Residential