Greenwich Landing, Developed by 88 South Water Street LLC, is a 14 unit luxury multi-family residence located in Greenwich, Connecticut along the Byram River.  The presence of the water is unmistakable,  the property is adjacent to a marina and includes docks for residents. Kitchen Classics along with our millwork company, E&F Contractors, and our trade partners were responsible for a wide range of work on the property including all kitchen cabinetry, kitchen islands, installation of all bathroom vanities, doors, moulding and finished millwork.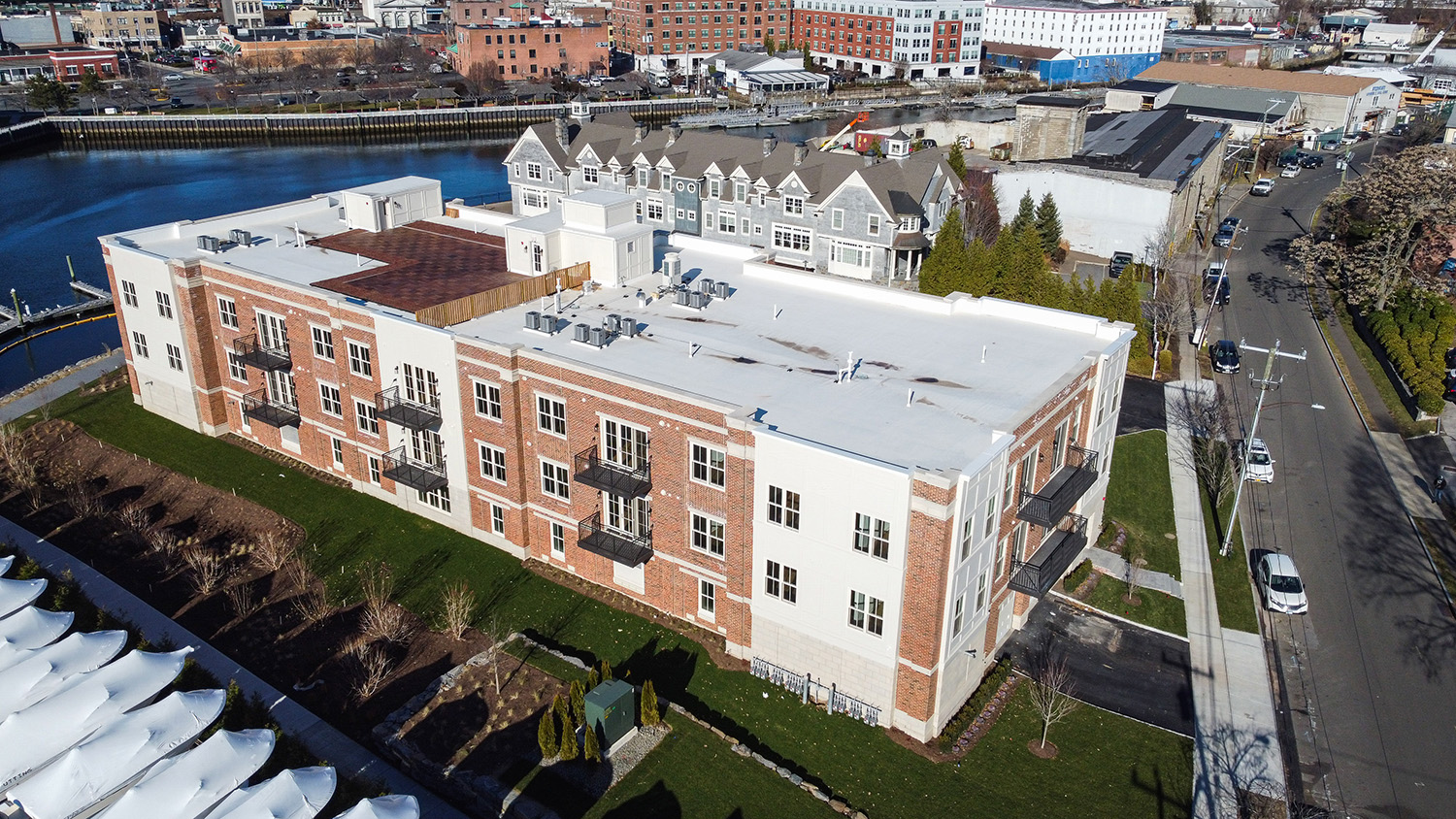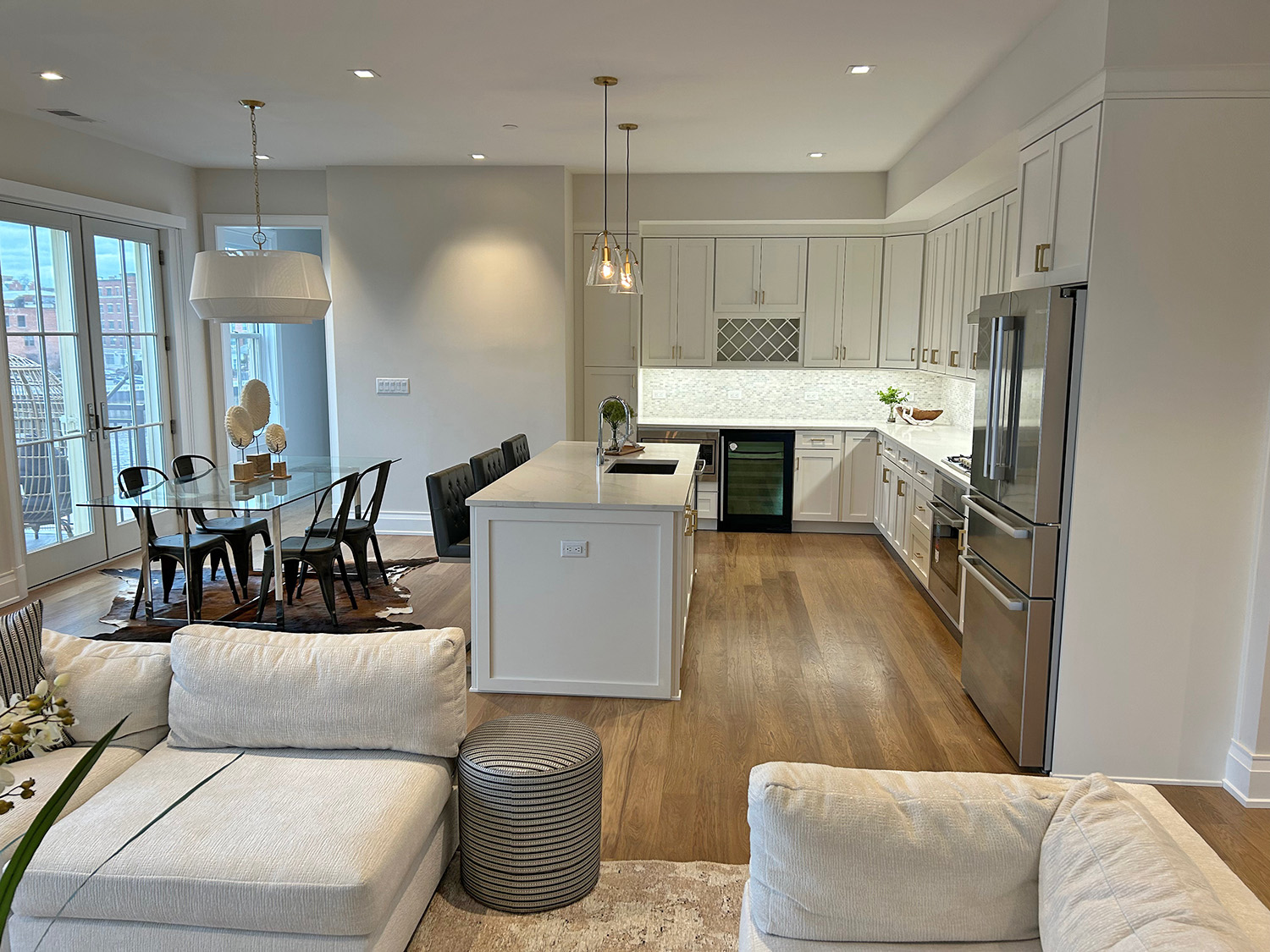 We designed and installed all of the custom kitchens in all units. We work closely with our trade partner Massachusetts Design to develop kitchens that reflect the quality of the project. These are large, luxurious, fully featured kitchens with wine racks and high-end built in appliances. The white color scheme with built-in millwork soffits adds to the bright and open feeling of each unit.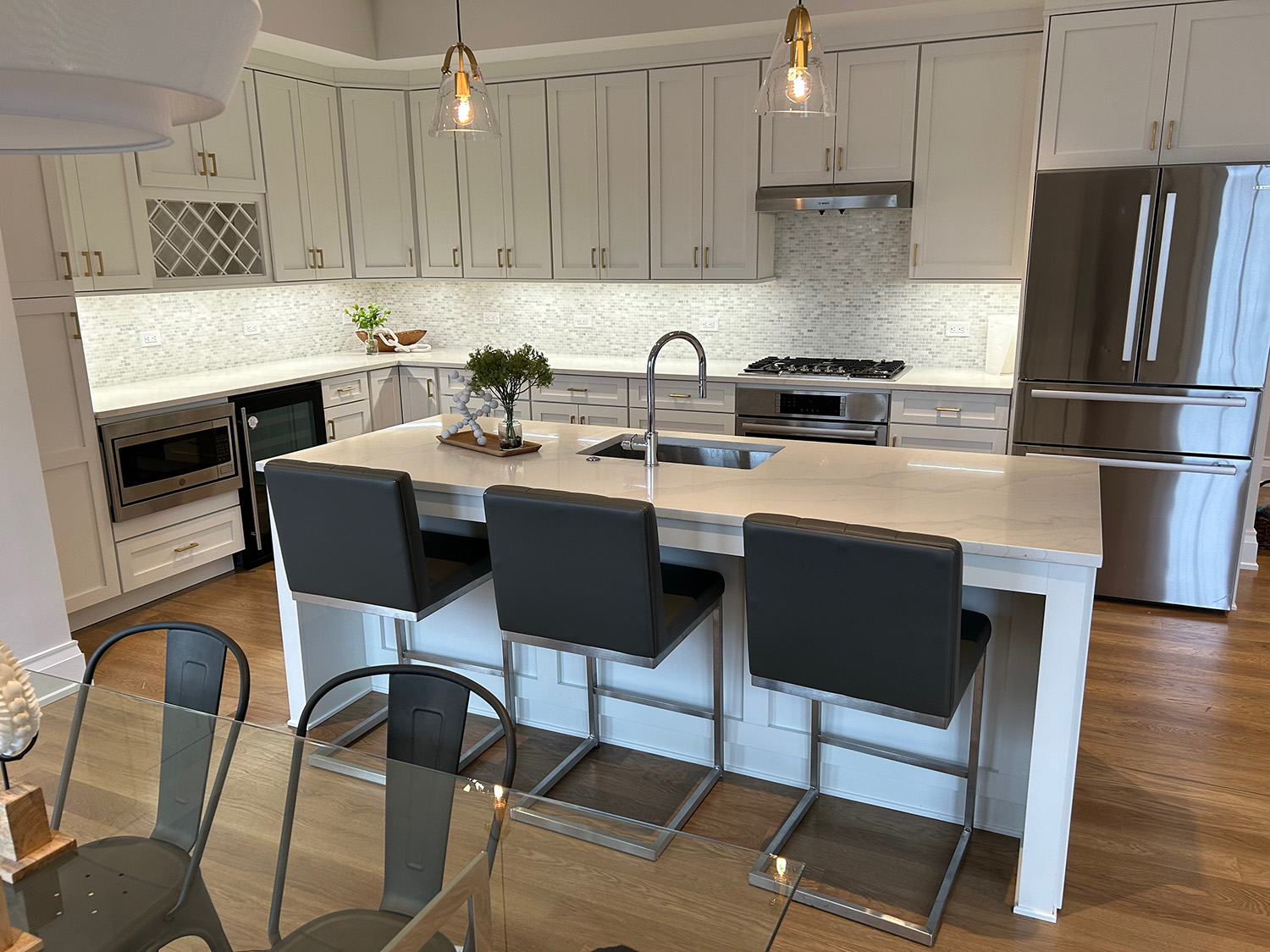 The custom designed island has many millwork details including decorative end panels and furniture base molding. These islands add an abundance of additional counter space to the units.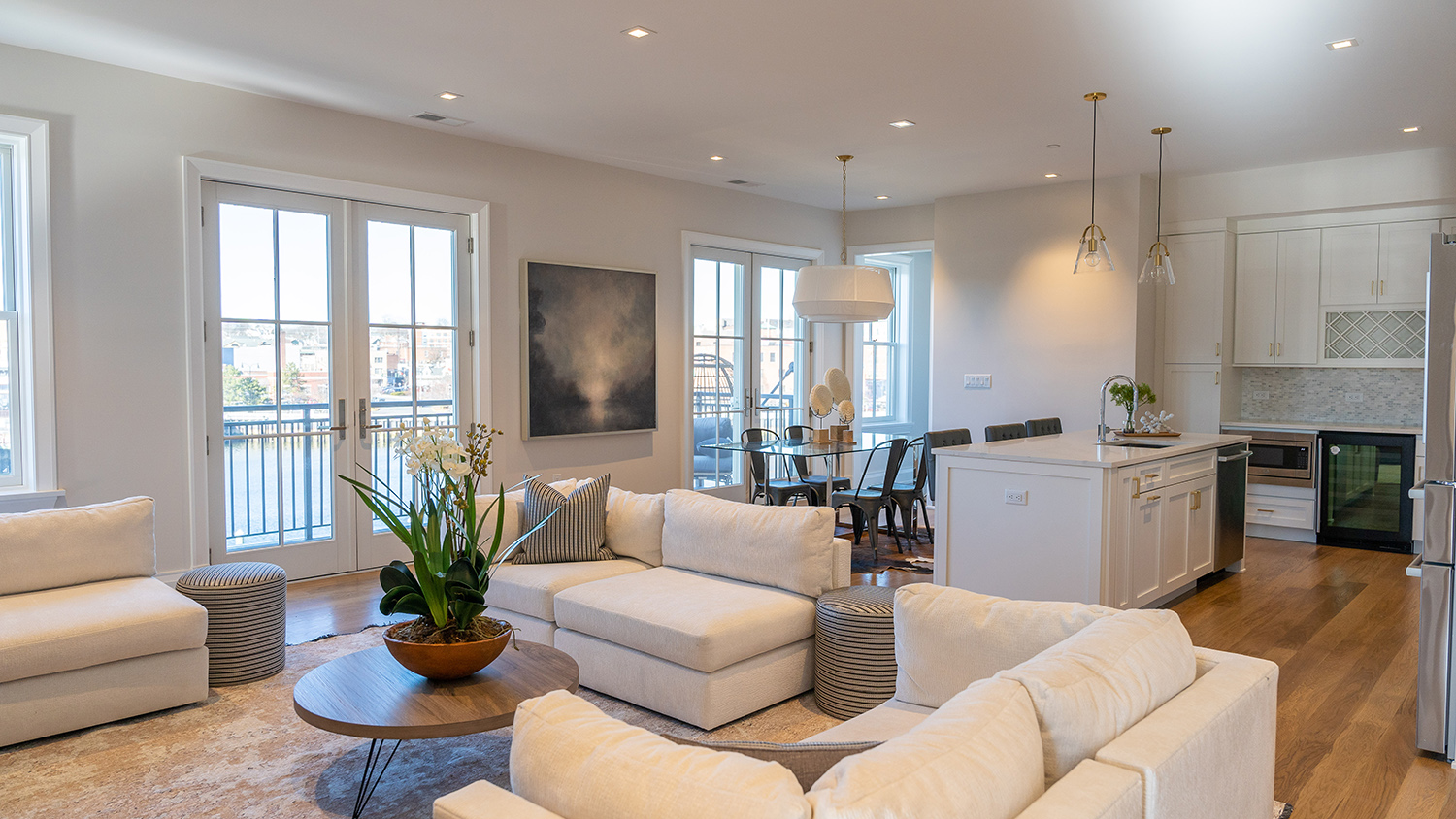 We installed all doors, moulding and window trim throughout the building. The open air, bright feeling in the units is due in large part to extensive door and window moulding treatments. We worked closely with the developer's trade partners to deliver a high quality door and trim package for the project.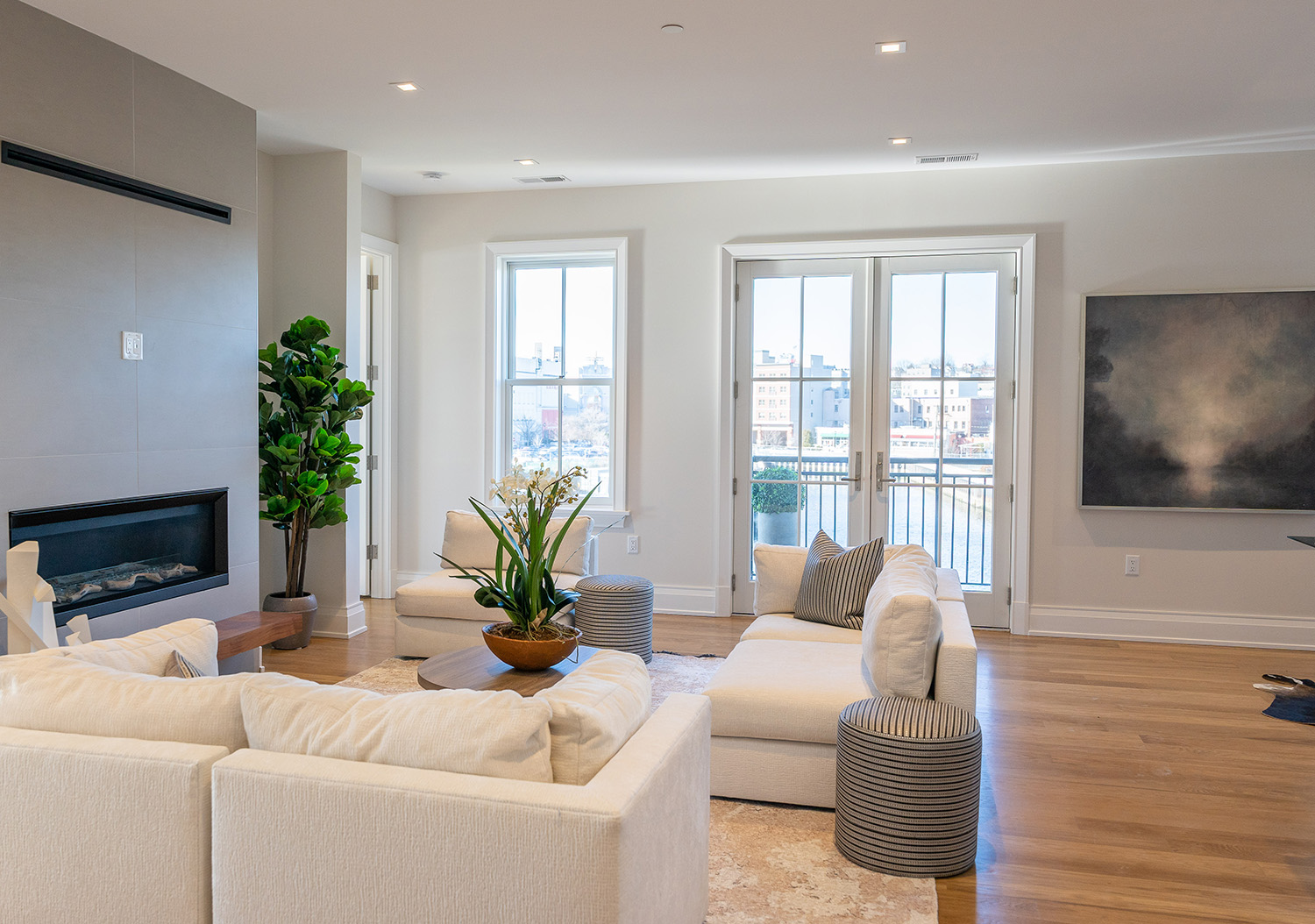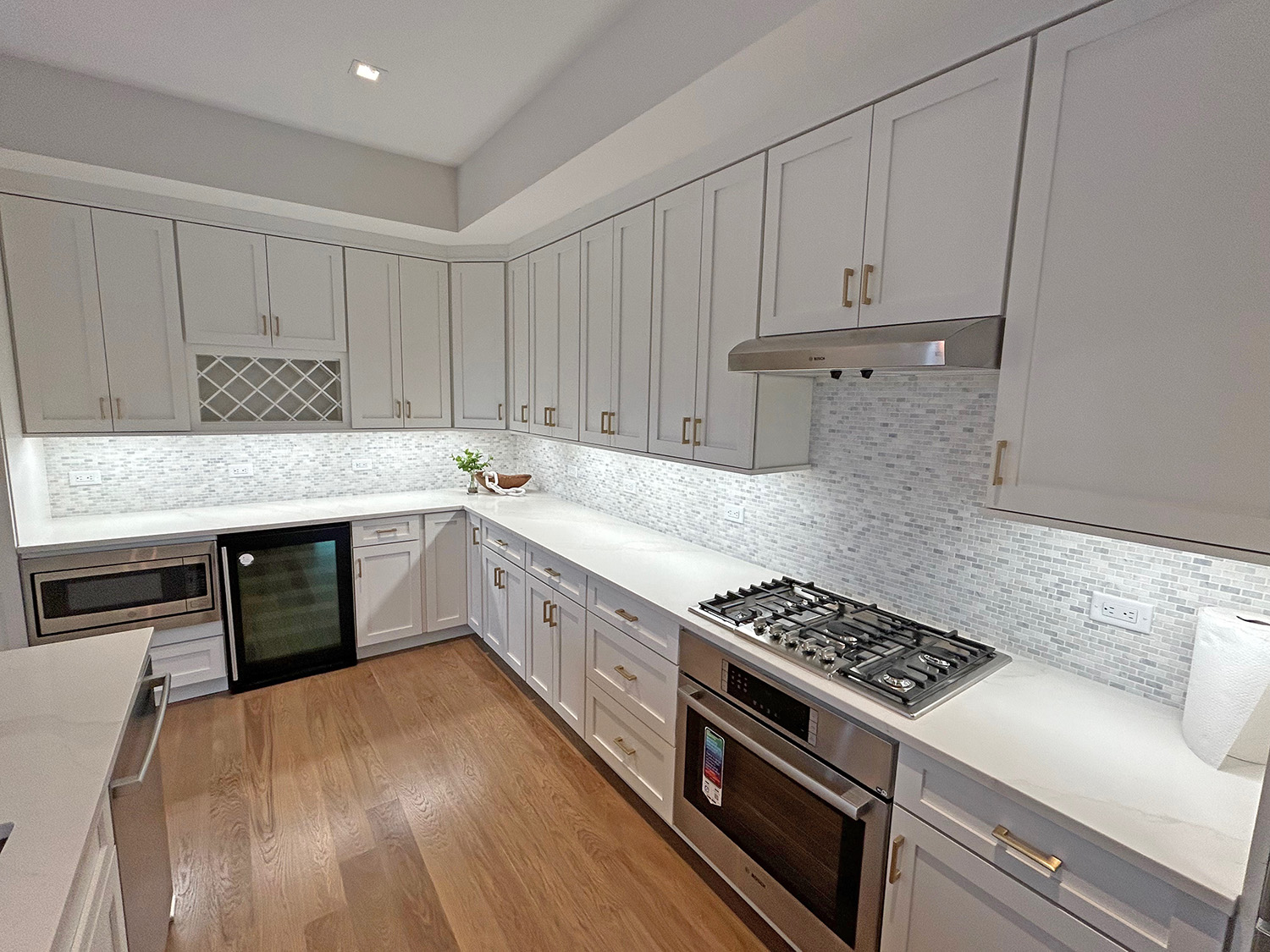 All the kitchens feature extensive counter areas, abundant cabinet space and state-of-the-art appliances. These are kitchens that are designed for a  chef! with plenty of room for family gatherings.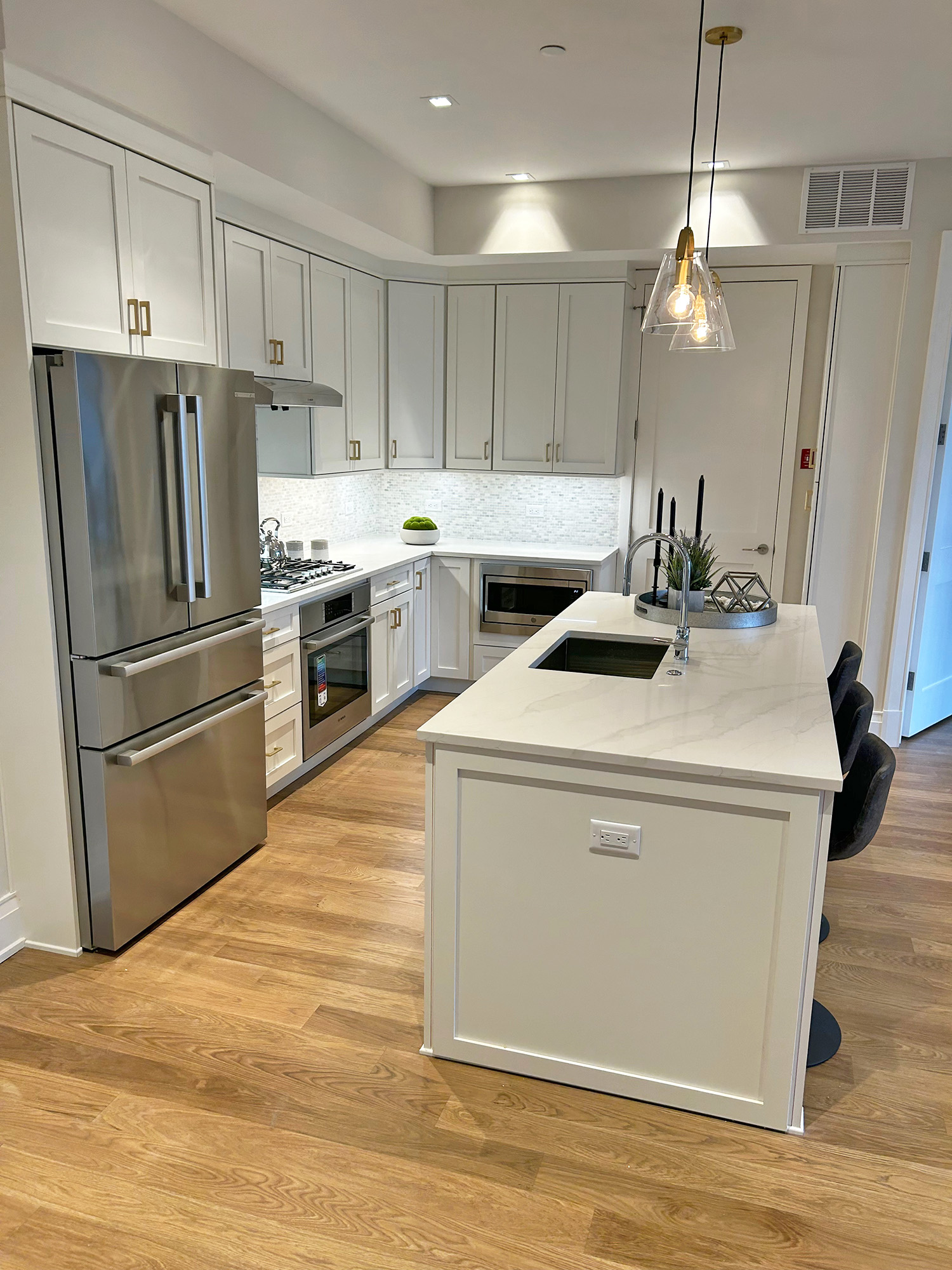 The two bedroom kitchens retain a full set of features including a large center island.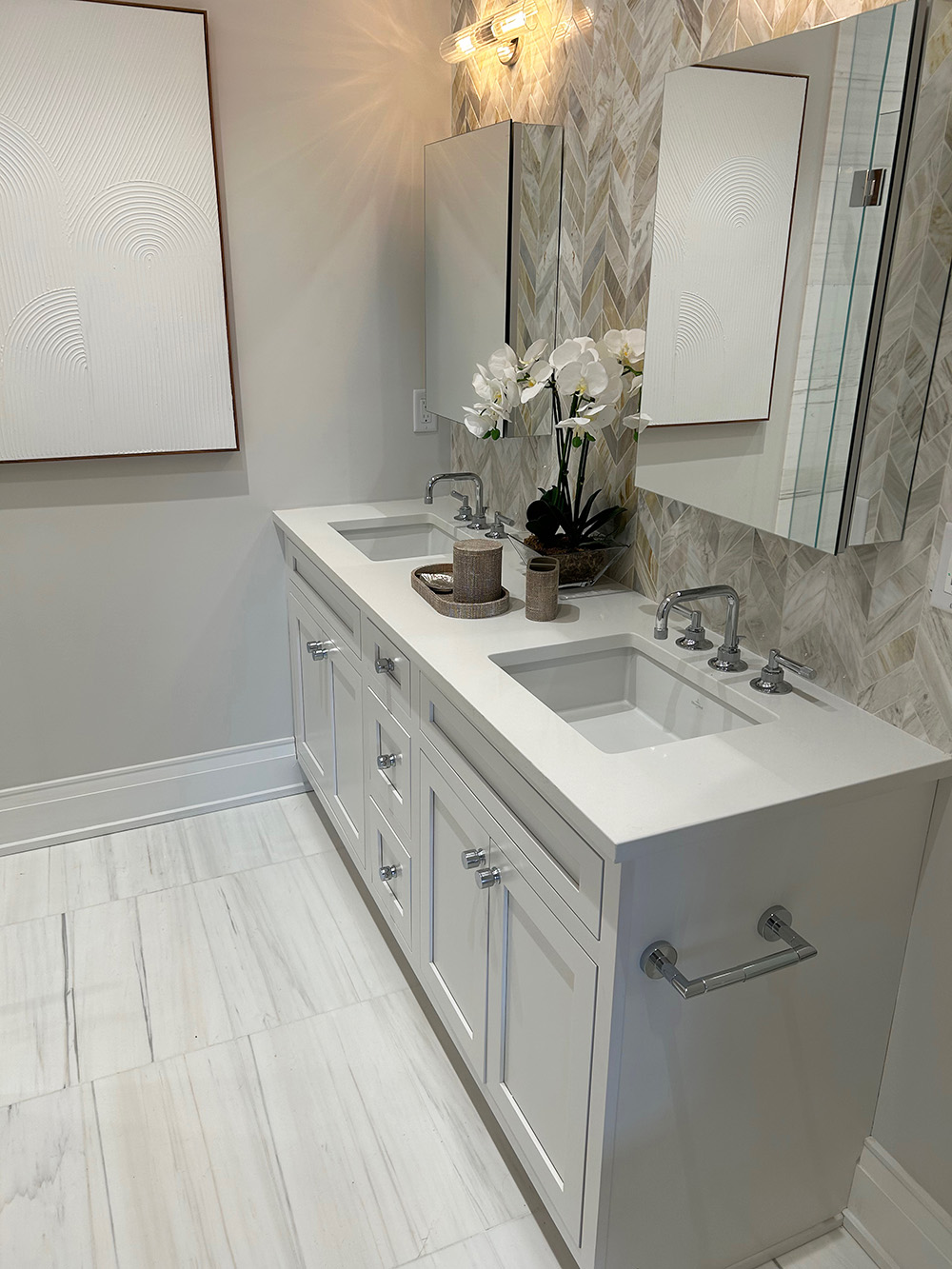 We assisted with the design, and we installed the vanities throughout the project.
Greenwich Landing is an upscale development that features beautiful kitchens and baths, bright, open spaces and the unmistakable feel of the nearby water. Kitchen Classics, our millwork company and trade partners are thankful to have had the opportunity to work on such a unique project. We are a virtual one-stop resource for multi-family developers to design, supply and install many of the most important features of today's complex projects.