Products & Services For New Home Kitchens and New Addition Kitchens
• Kitchen and Bath Design
• Kitchens In Home Additions
• Kitchens In New Homes
• Kitchen Cabinet Design and Installation
• Kitchen Countertops
•Kitchen Installations
• Bathroom Vanities (cabinet & countertop)
• Laundry Room Cabinetry & Countertops
• Built-in Bookcases, Libraries
• Mud-room Amenities
• Entertainment Centers
• Bars, Islands, Hutches
• Custom Millwork
Building a brand new kitchen either in a new home or an addition to your existing home is a complex process. More money typically goes into the kitchen than any room in the house. For over 30 years The Kitchen Classics has been designing and installing new home kitchens and new addition kitchens. We have extensive experience in new construction as well as remodeling of an existing kitchen. We design and install, or coordinate the installation of kitchens in new homes.
In addition, we offer complete bathroom design services and we supply all bathroom vanities, cabinetry and countertops.
We also offer design, fabrication and installation services for laundry room and mud room amenities, bookcases, bars, libraries, and entertainment centers for new homes and new additions to your home.
New Home Kitchen and New Addition Kitchen Projects We've Completed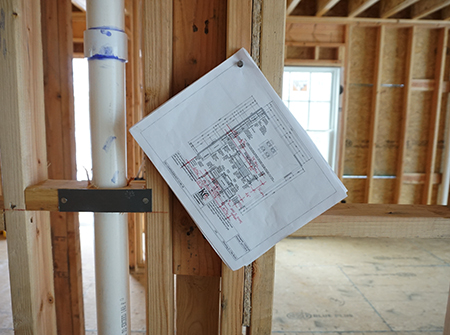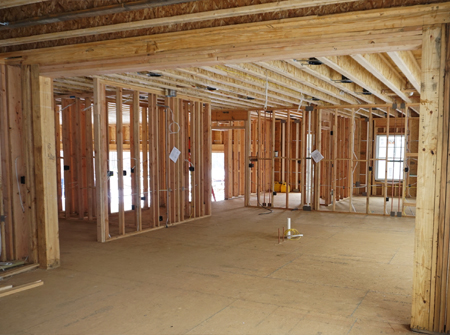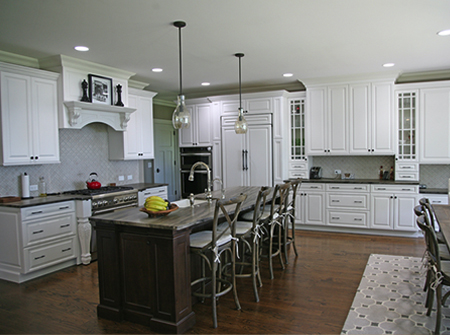 More About The Process & Our Capabilities
We work closely with you, your architect, your home builder, remodeler and installation contractor to complete your new kitchen or bath. We can be involved from the very earliest stages, including pre-architect concepts so you are sure to have the space you need to realize your dream. Working with our design staff, and computer aided design system we can precisely design your spaces, and just as quickly redesign them based on changing conditions.
We track the progression of your new home, addition or renovation as it develops to make sure we are ready to go when it is time. You can have your installer complete the kitchen or bath installation or we can arrange to do it. Our seasoned installation contacts have decades of collective experience in simple and complex installations and can install your kitchen, baths, and amenities in a timely manner with quality foremost in our minds. We coordinate with the GC and subcontractors to assure a seamless fit.
By using a single source like The Kitchen Classics LLC you will receive exceptional quality Kitchen Cabinet Design & Installation services and products in the most vital rooms of your home or addition, installed to last, and backed by a company in business for nearly 40 years. To get started please call us at 908-964-7101, stop by our Milburn/Vauxhall showroom at 2268 Springfield Ave, Vauxhall, New Jersey 07088, or fill out the contact form.
Thank you and together we can create extraordinary environments.
Let's Get Started Today
Contact Our Senior Kitchen Designer
Yury
Slobodsky below!