These are some of the favorite accessories that our customers ask for. We can incorporate almost any accessory into your kitchen design.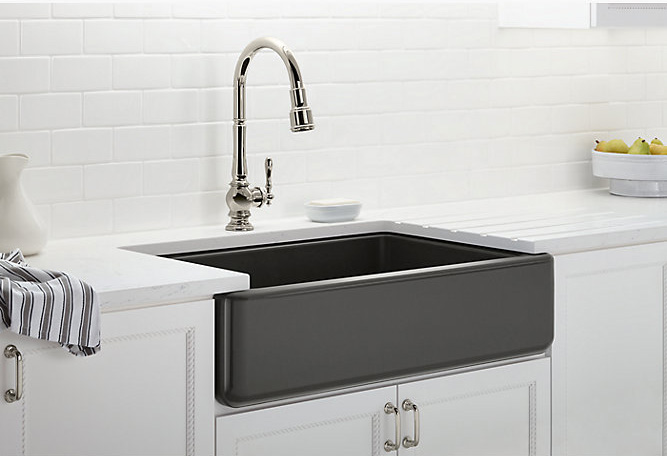 A Farmhouse Sink (also known as a Apron Front Sink) is a large sink that fits into the counter top with the front edge of the sink being exposed. Farmhouse sinks were originally developed to hold large amounts of water when there was no running water. A farmhouse sink is not only longer and wider than a traditional single or double sink it is typically much deeper. You do not have to reach over a counter to get to the sink - there is no counter in front of a farmhouse sink. The added room is universally loved by our clients. Farmhouse sinks look great and are highly functional. They are a popular custom feature in today's new or renovated kitchens.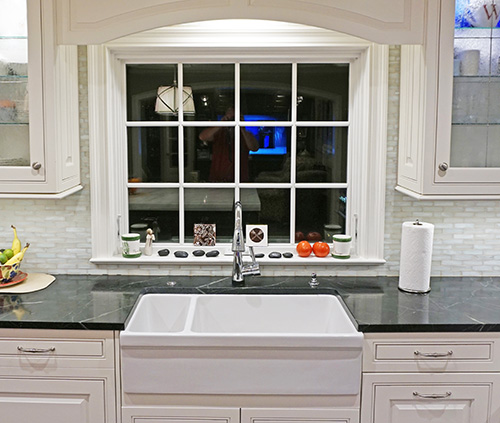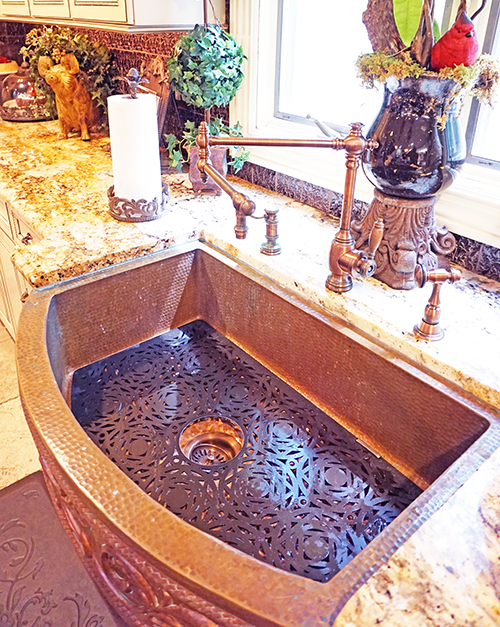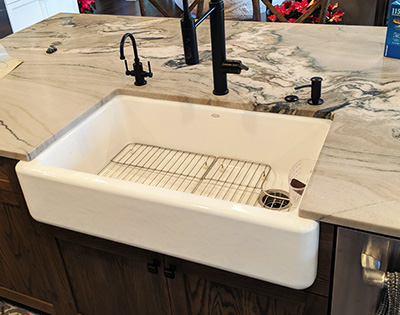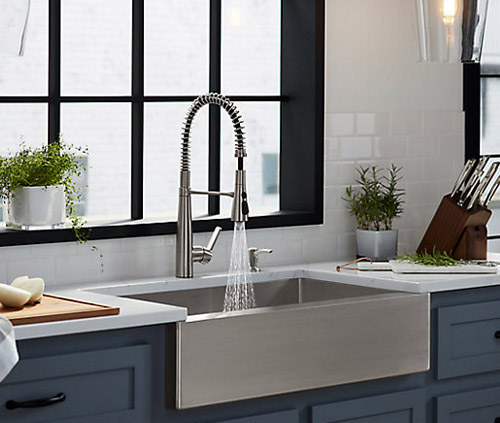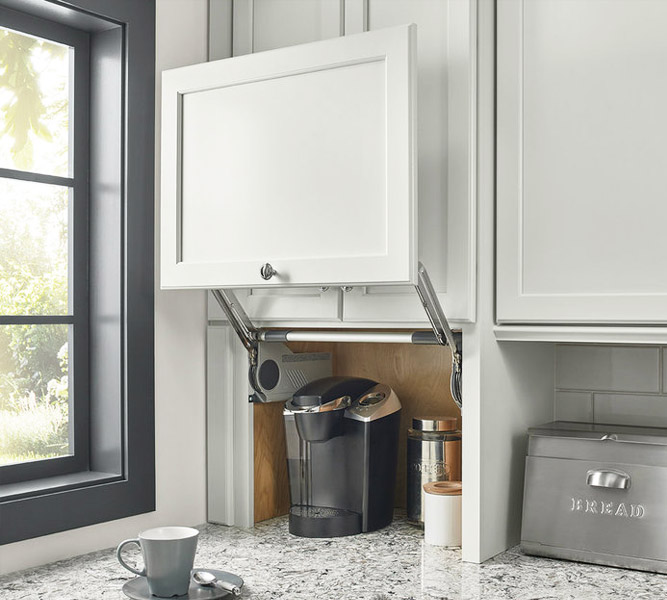 An appliance garage is a "garage" cabinet for smaller appliances. It is a great way to store away appliances, save counter space, and help provide a clean, clutter-free look for the kitchen counters. Appliance garages are specialized cabinets that are frequently brought down to counter level.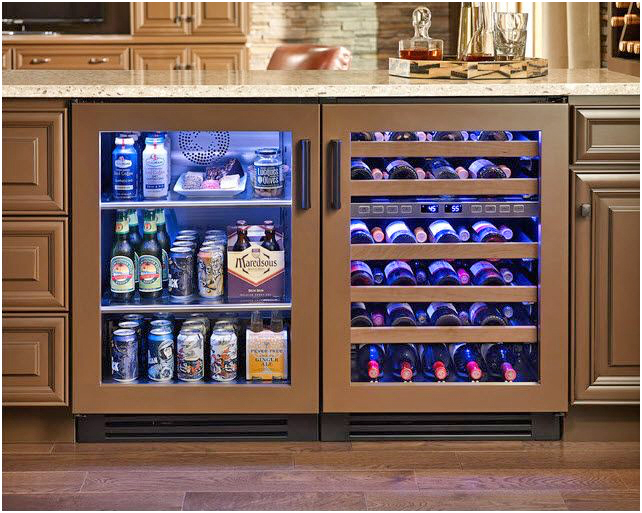 Beverage refrigerators are a popular accessory in many of our kitchens. Beverage refrigerators, or mini built-in refrigerators, have a number of benefits. They relieve crowding on the main refrigerator by reducing the number of cans or bottles in the main frig. They allow wine or other alcohols to be held at a different temperature than the main refrigerator, they reduce the amount of ice used, and frankly they are fun. Kids love them. Adults constantly tell us how much they like them and how useful they are.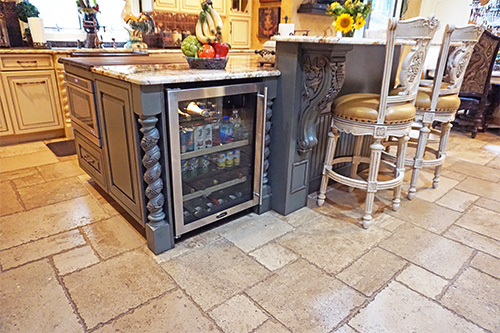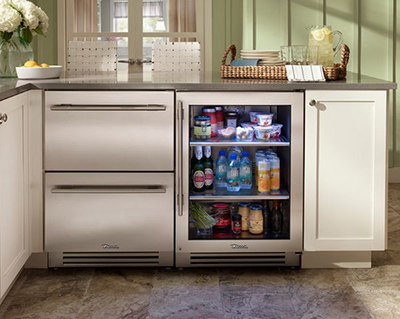 Oven Side Spice Pullouts are a great way to bring the spices close to the stove while providing enough room for larger spice or seasoning containers. Traditional spice drawers often have only enough room for smaller herb containers. Pull out spice racks have room for tall containers perhaps bottles of oil and vinegar. Spices are most often used for food on the stove, stove side spice pullouts bring them close at hand.