This Essex County kitchen was a complete renovation of the existing kitchen space. From floor to ceiling everything was replaced or reworked. The result is a lively, modern two-tone kitchen that includes all the latest amenities and fulfills both family and entertaining needs.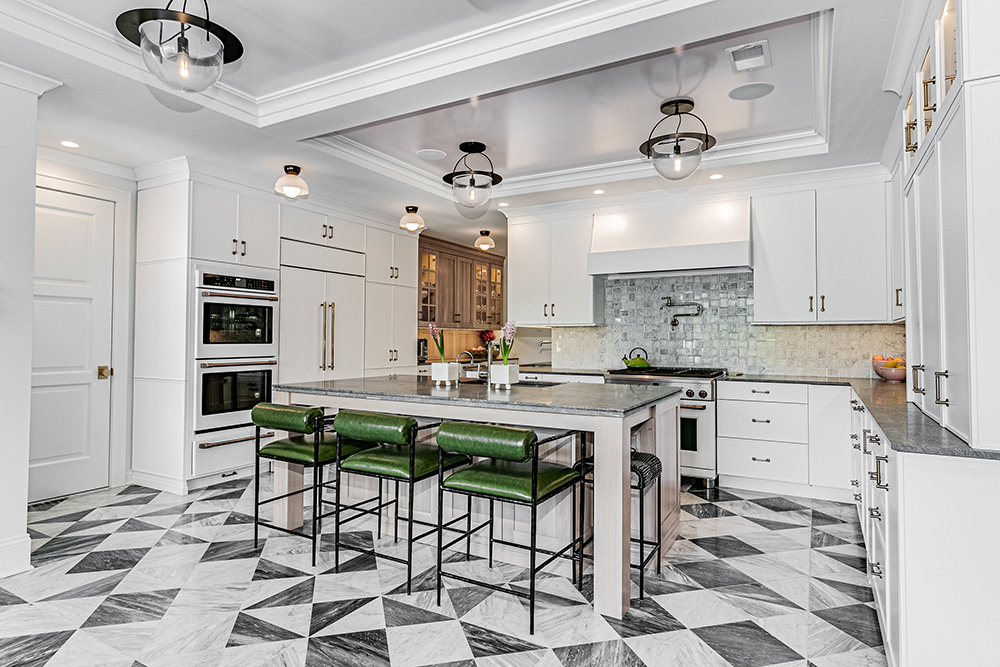 The kitchen is an L-shaped space with the island, appliances and cabinets in the large space and the hallway leading to the formal dining room to the left. These two spaces are visually connected by the matching wood cabinets and island. With sinks and dishwashers in both areas the kitchen is able to handle virtually any size group or party.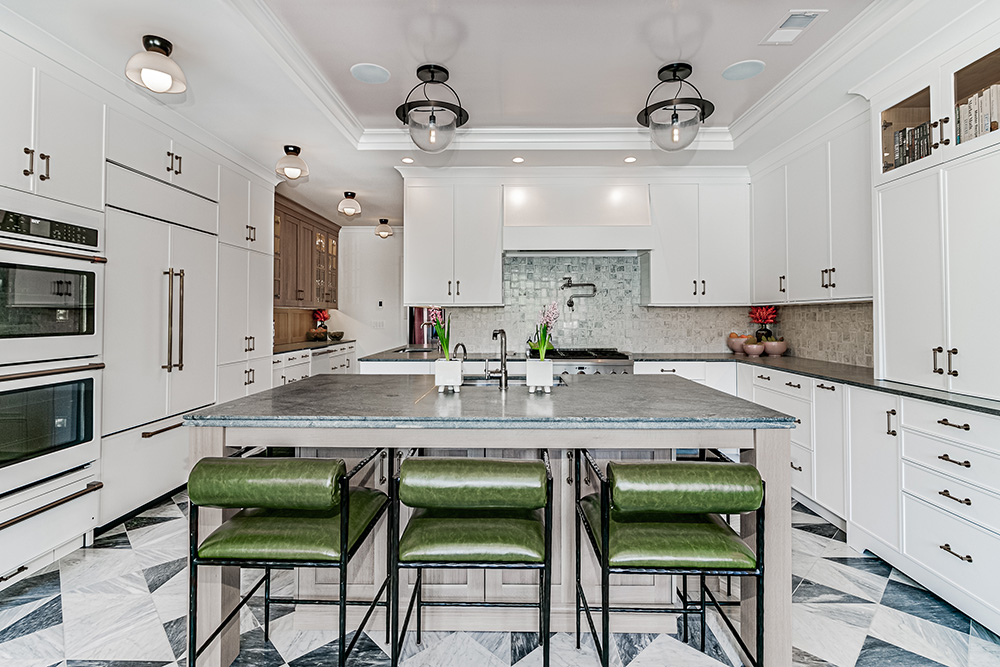 The cabinets are from Cuisine-Ideale one of our favorite cabinet makers. The white cabinets are a modern slab door with a decorative edge. The cabinets include an appliance garage to the right matching refrigerator panels, and a matching wood hood over the stove. The quartersawn white oak island and cabinets complete the two-tone look (note the camera flash fades the wood on the island. It is the same color as the darker wood cabinets in the back. The true color of the island can be seen in the last picture on this page).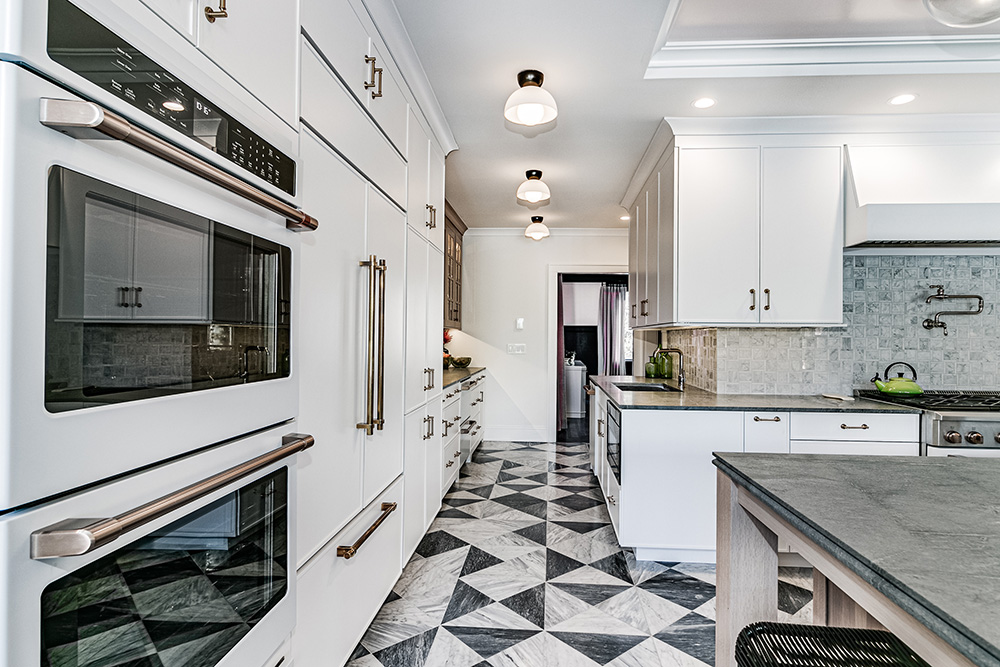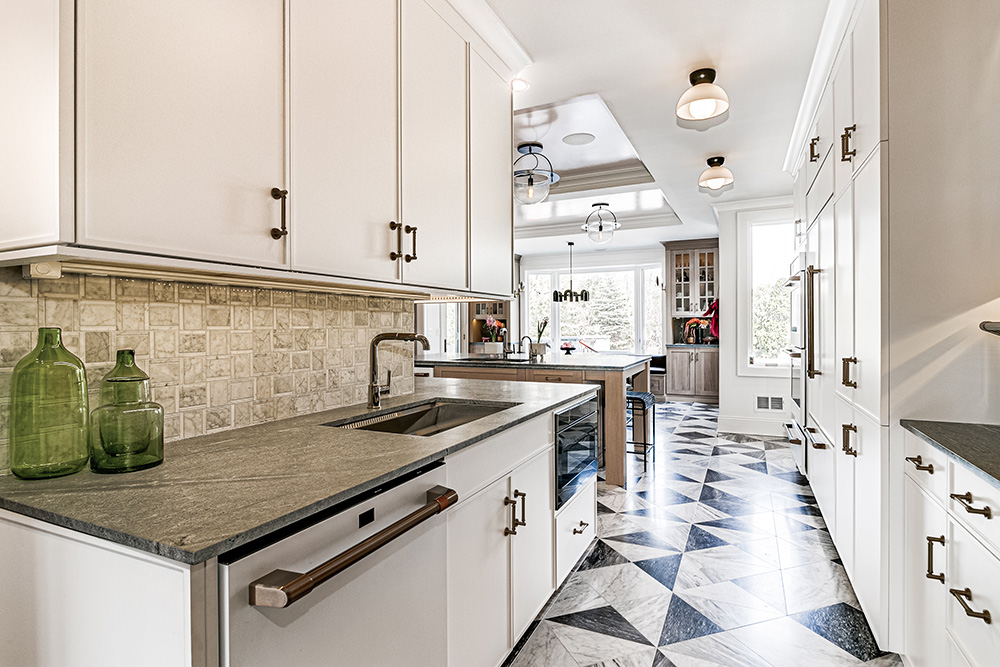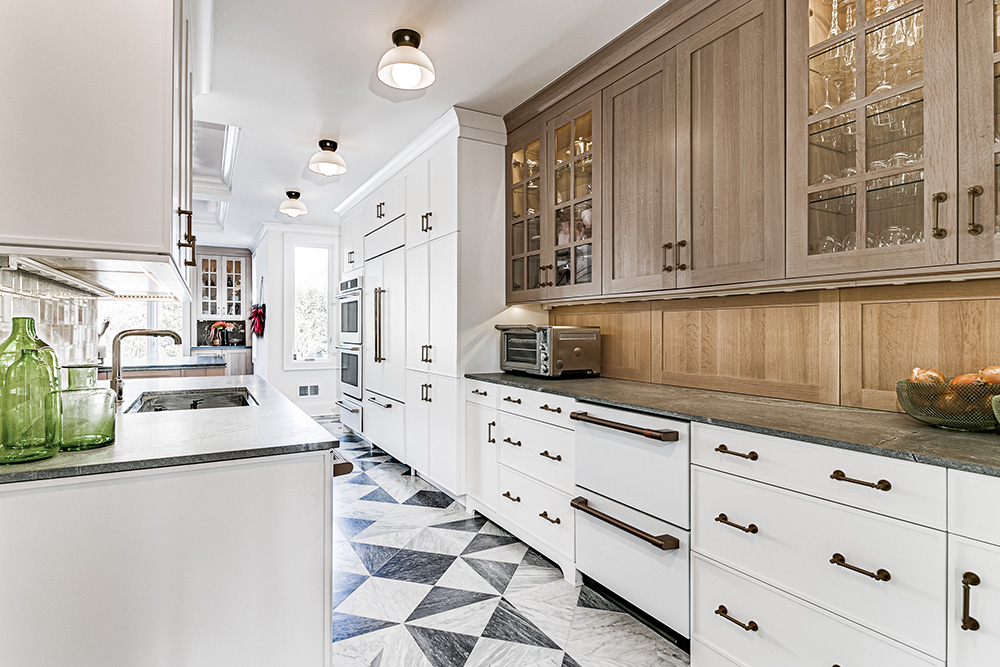 The hallway leads to the dining room. The hallway includes extensive storage cabinets and it's own sink, bar, and dishwasher.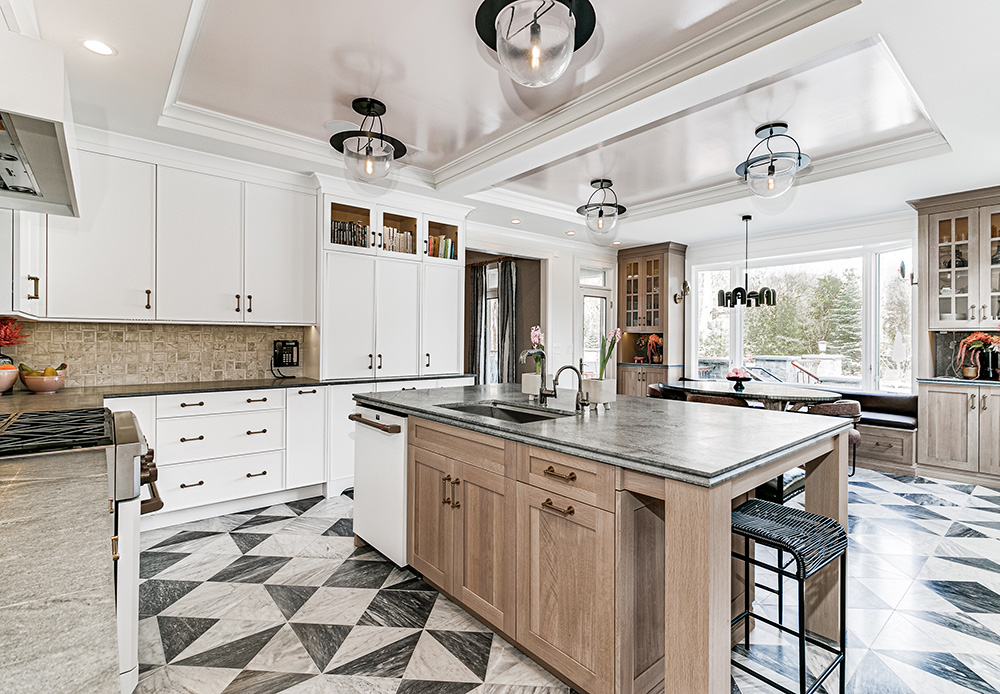 The two-tone finishes are evident in the island and the floor to ceiling cabinets that flank the dining table. The large picture window behind the table looks out to a beautiful back yard. It is a warm but lively space that provides for both intimate family time and the ability to entertain equally well. We are proud of the work we've done and are especially grateful for two wonderful clients and their family. Kitchen Classics works extensively in Essex County and we would appreciate the opportunity to discuss your kitchen.