Summer News from Kitchen Classics - a full service kitchen and bath design and installation provider. Here's what we are hearing and seeing on unique trends and the latest industry news.
Kitchen Renovations Continued To Surge in 2018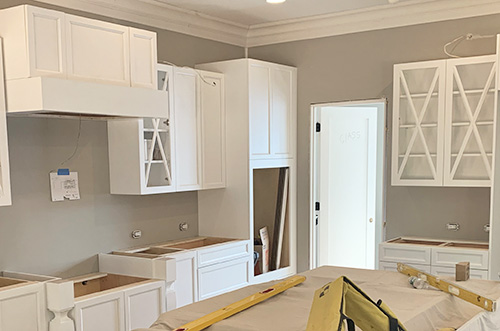 Kitchens remain the number one home renovation project undertaken in 2018 in terms of dollar volume. Master Bath renovations surged in 2018 and have become an increasingly popular renovation - second only to kitchens. Median spending on kitchen renovation projects was up in 2018 as much as 10% over 2017 - clients are spending more when they undertake kitchen renovation projects. You can learn more about the Houzz 2018 building and renovating overview here.
Expanded Kitchen Cabinets Page
We sell a wide range of Kitchen Cabinets - in virtually any style, color, finish or material. We expanded our kitchen cabinets web page to allow you to more easily view the cabinets we sell. You will find most kitchen cabinet manufacturers break their products down into lines. The different lines reflect different styles, finishes, etc.. We often find that the first two choices our clients make is color, and style - classic, transitional, contemporary, etc. We hope the new web page will allow you to fully explore your options and then zero in on a particular cabinet line or product. Visit our Kitchen Cabinets page here.
The Importance Of A Kitchen Design Rendering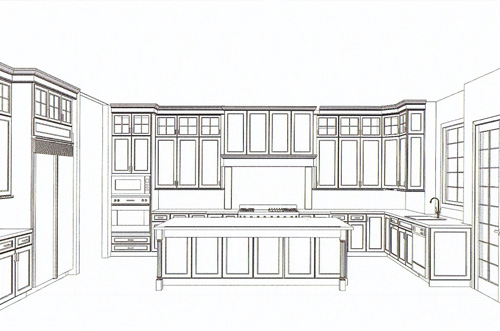 Understanding exactly what they are getting and what the finished space will look like is key to many kitchen renovation projects. The client is being asked to spend significant money and the more they understand what they will be getting, the more likely they are to approve the project. All our finished quotes on a kitchen renovation can include a 3-D design rendering of the new kitchen. We have found that renderings are often the clue to getting the client to commit.
Two-toned Kitchens Are Rising In Popularity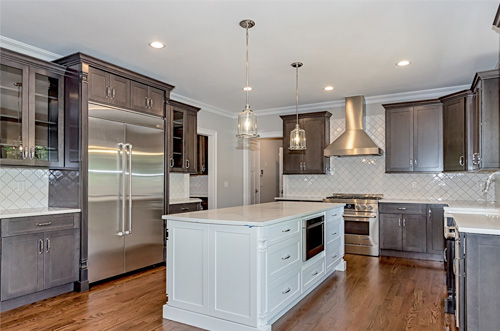 Every year seems to predict the demise of the white kitchen as the most popular color theme. Although white is and will remain the most popular color, a trend we clearly see, and practice, is the option of a two-toned kitchen. Right now the most common variation is to have the center island differ in color from the main kitchen cabinets, but all sorts of possibilities exist to bring a 2nd color, other than white, into the kitchen design theme. There's a good article on the changing trends in color schemes here.
Kitchen Definitions and Terminology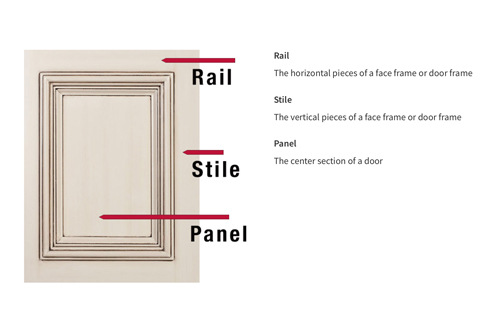 We Added A Kitchen Definitions and Terminology page to our web site. We hope it can help people new to kitchen terminology understand a full range of kitchen components. There can be a lot of choices in a kitchen remodel or a new kitchen installation. We have broken down the terminology into cabinet parts, cabinet materials, types of cabinet joints, and types of moulding in the kitchen. Visit our new definitions page here.