This New Kitchen In Somerset County New Jersey features a two-tone color scheme. We are often asked about lighter verse darker kitchen colors - after all white kitchen cabinets are by far the most popular color over a number of years. But many people do not want white cabinets, or not an all white color scheme. This New Somerset County NJ Kitchen figures a two-tone color scheme. The wall cabinets are a dark wood stain, while the center island has an all white color scheme. When combined with a white wall tile and white counters the overall feeling is a rich deep wood, that is not too dark. The space is light and airy but elegant. Our designers work hard to coordinate color throughout the kitchen. Our Kitchen Showroom features white cabinets themes but also a range of darker color options. We are once again thankful to work with a premier Warren, New Jersey based custom home builder - Distinctive Domain - on this project.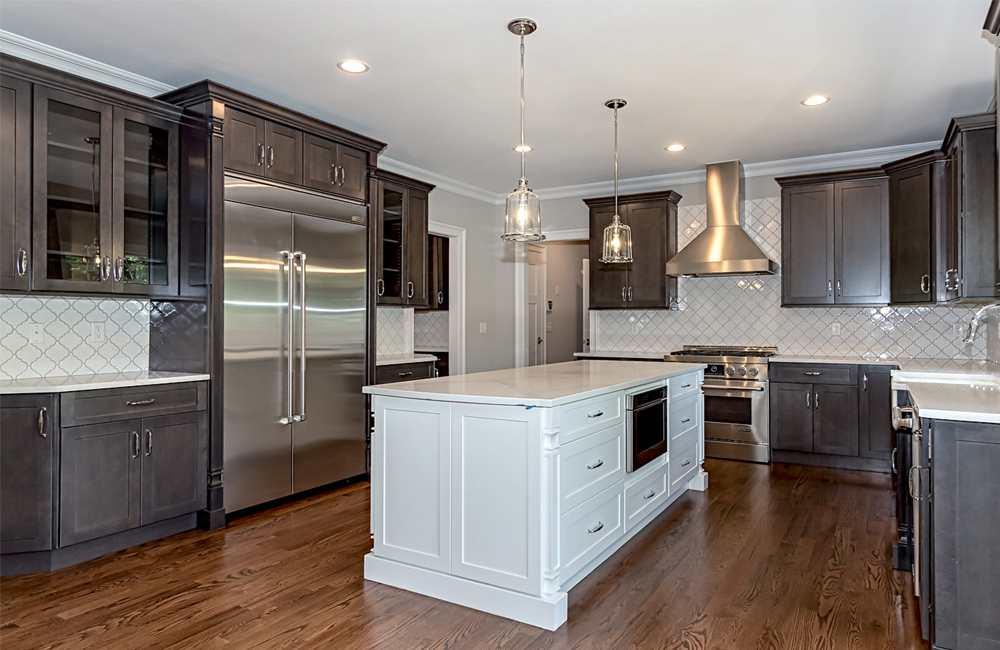 Kitchen Classics provided design and installation services for the following areas in the beautiful Warren, NJ home:
All kitchen cabinetry and countertops
All bathroom cabinetry and countertops (3)
Laundry room cabinet and countertop
Mudroom bench and storage
Contact A Kitchen Classics Kitchen Designer
More Photographs Of This Warren New Jersey New Kitchen
This Warren New Jersey custom home was built by Distinctive Domain of Warren, one of many Warren based homes the company has built and is continuing to build. The owners of Distinctive Domain have a long history of living and working in Warren. The Kitchen Classics works with Distinctive Domain on a range of elements beyond the kitchen. We install bathroom vanities, mudroom amenities, laundry room sinks and cabinetry, custom bookcases, butler's pantries and more. We are proud to work closely with this premier Somerset County custom home builder.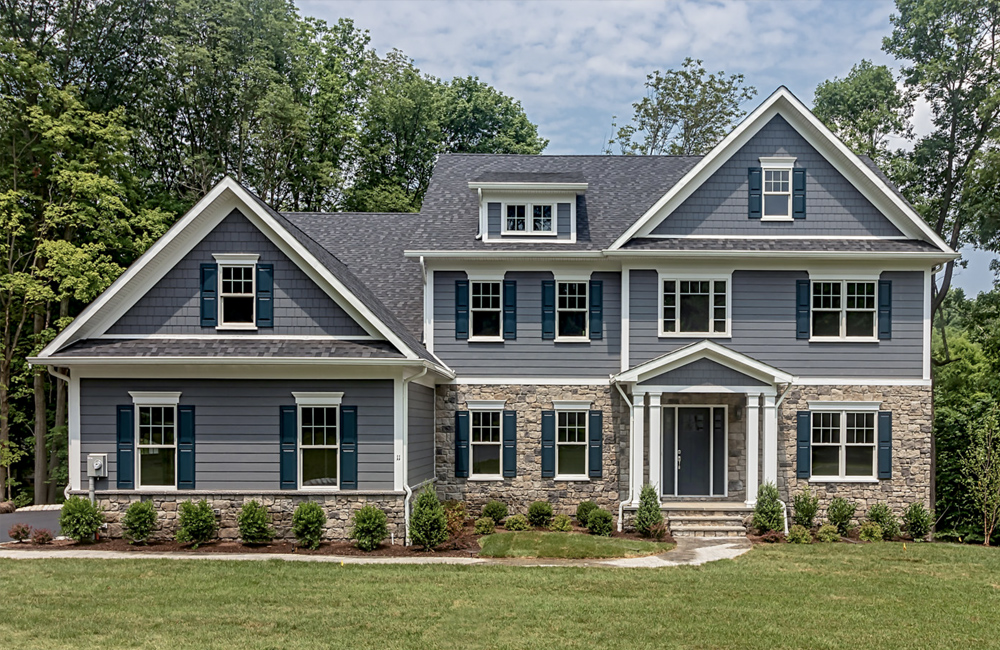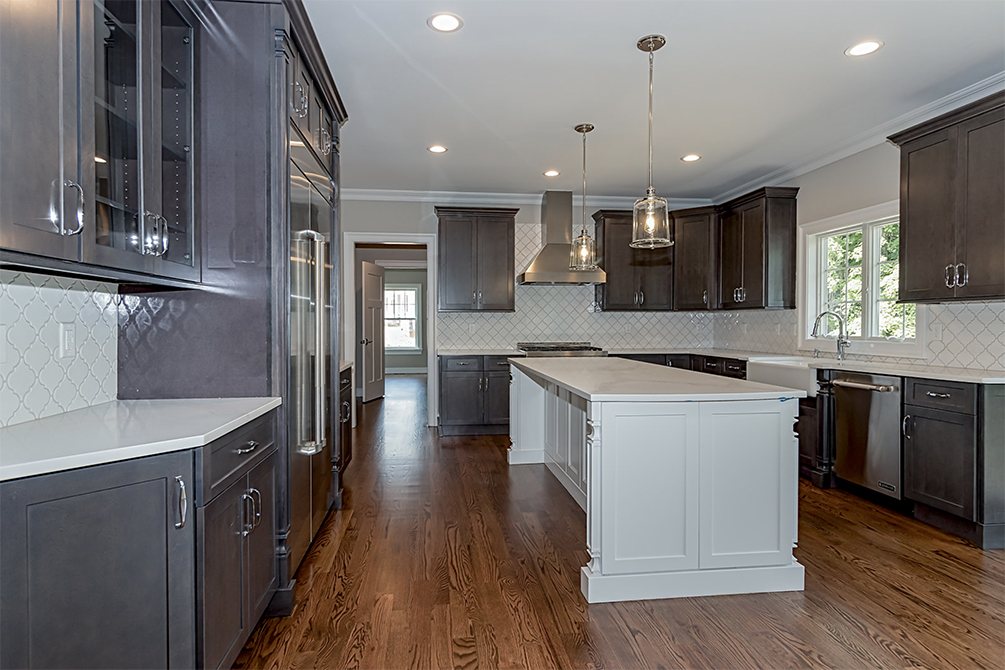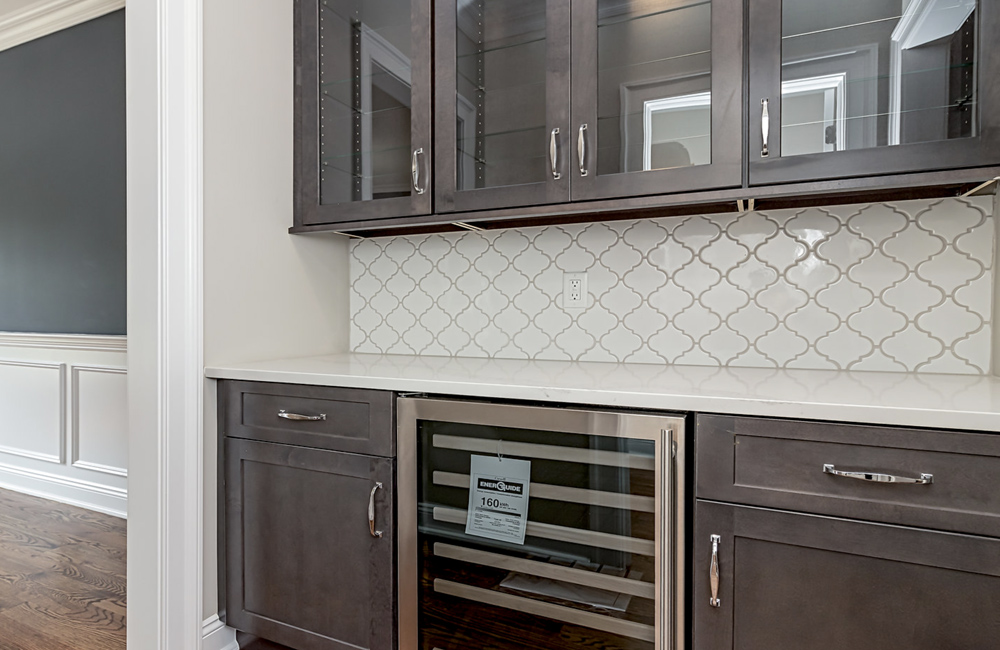 Modern Butler's Pantries are a specialty and are loved by our clients. The extra storage space and serving areas in this small passage between kitchen and dining room, benefits activities in both room.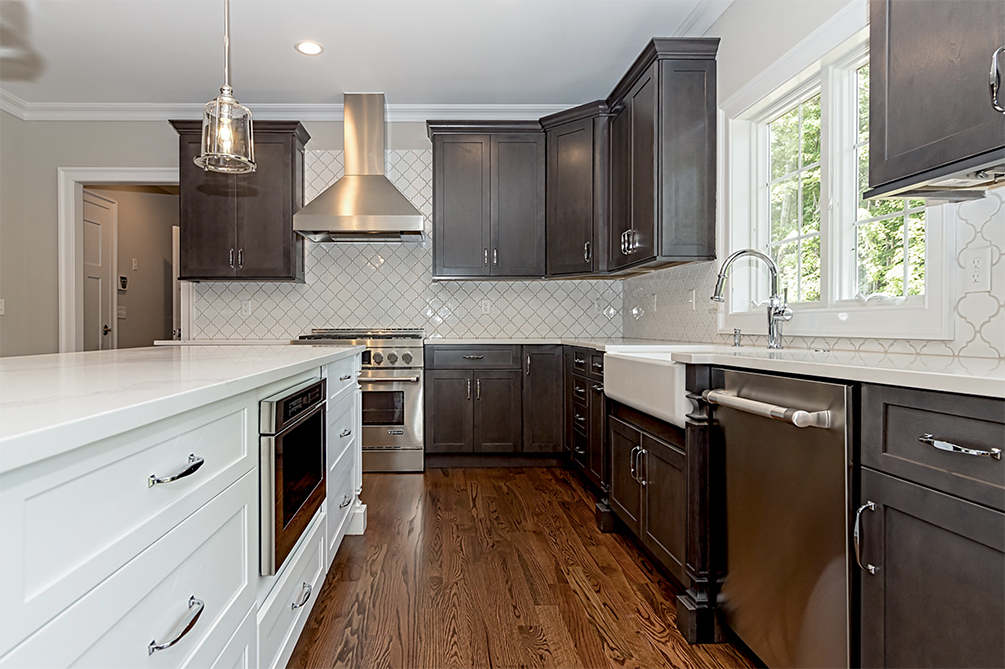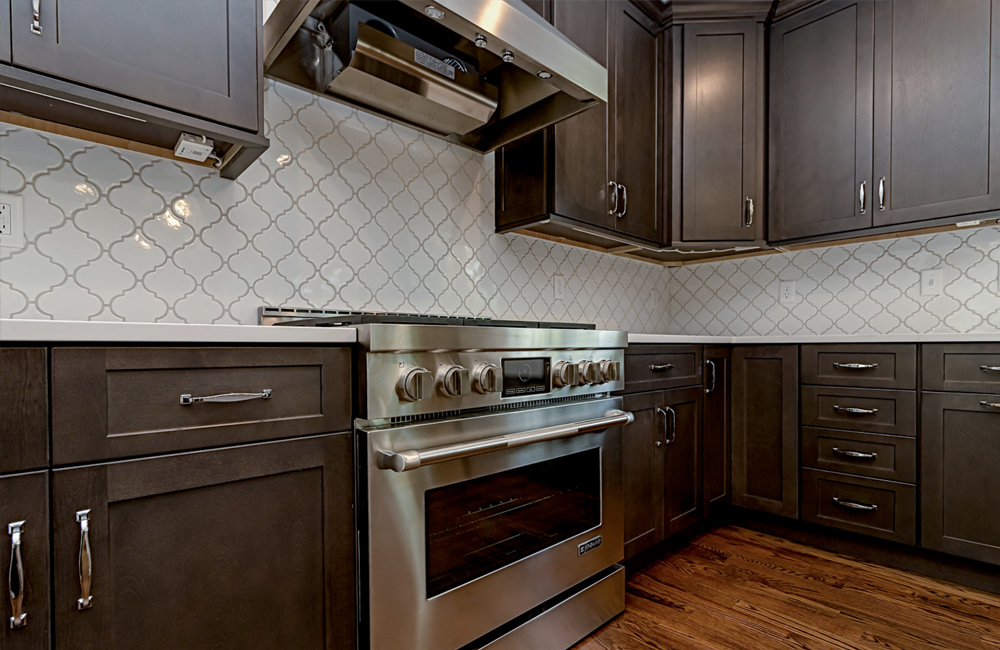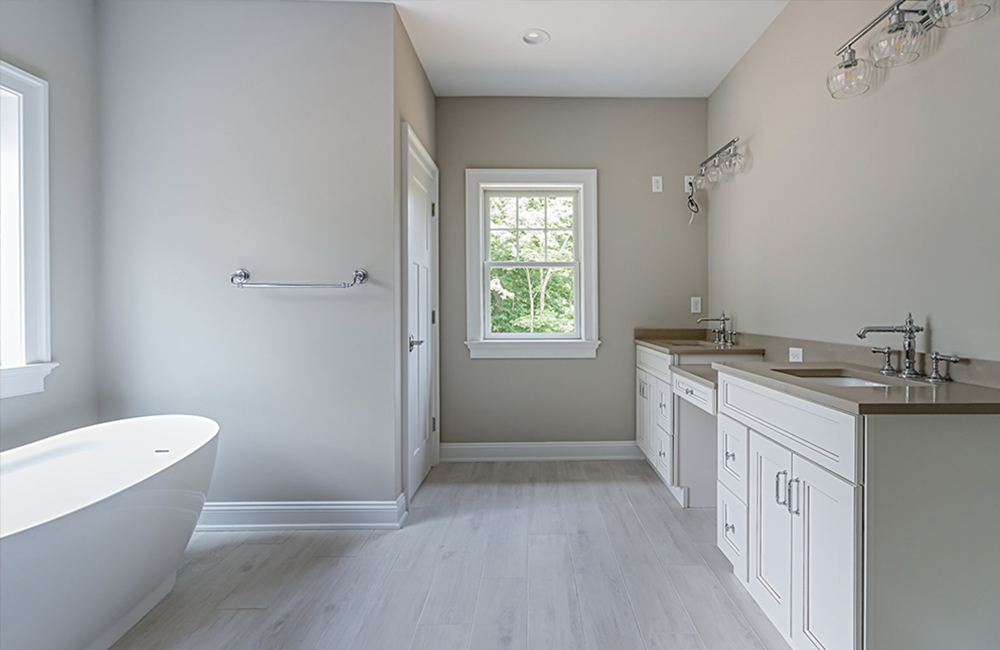 We design and install bath cabinetry, vanities and countertops. The quality and beauty of the storage options available in bath cabinetry is impressive and our bathroom designers will show you a wide range of options.