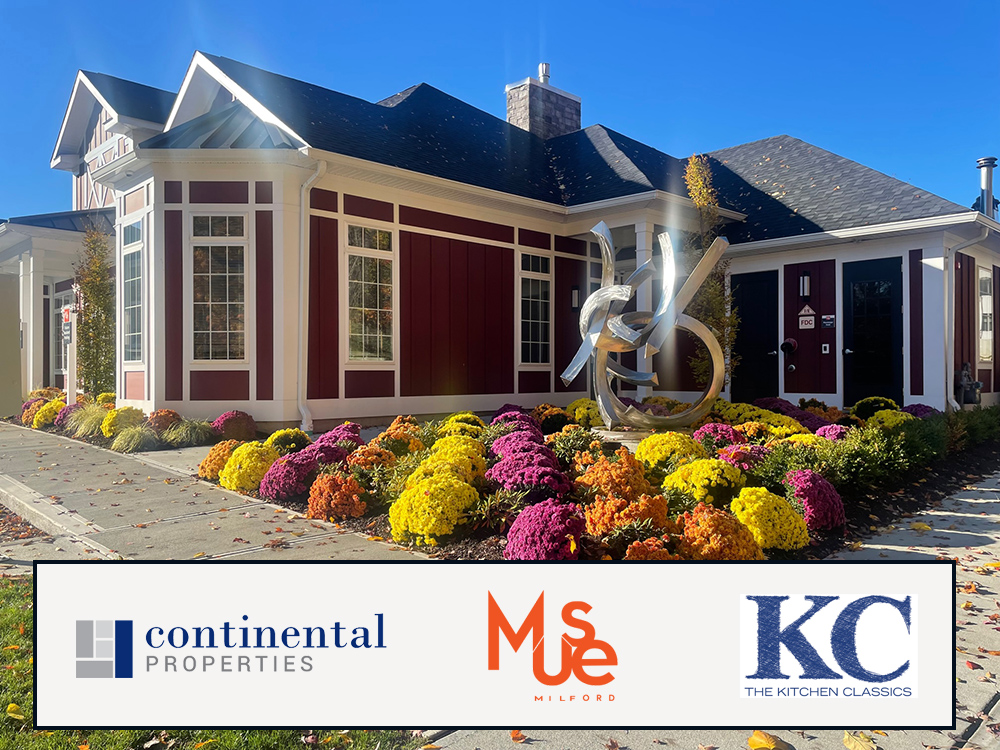 Milford Muse is a 180 unit multi-family project in Milford, Connecticut. Developed by Continental Properties of NJ/NY. The project includes a mix of market rate and affordable housing. Ranked as the #1 place to live in Connecticut, Milford is a thriving city located near the coastline. The units range from one to three bedrooms and The Kitchen Classics LLC, along with our trade partners, designed and installed all the custom kitchens, along with all vanities and countertops for the entire project. Through our in-house millwork company, E&F Contractors, we supplied doors and millwork throughout the project and we were responsible for custom designed casework and countertops in the magnificent clubhouse. We have worked closely with Continental Properties on a number of projects and Milford Muse is another example of the trust and confidence they have in The Kitchen Classics LLC and our trade partners. We provide Continental with a "turn-key" one-stop solution for kitchens, baths, countertops, doors, moldings, and amenity spaces in these luxury developments, and we can do the same for your multi-family projects.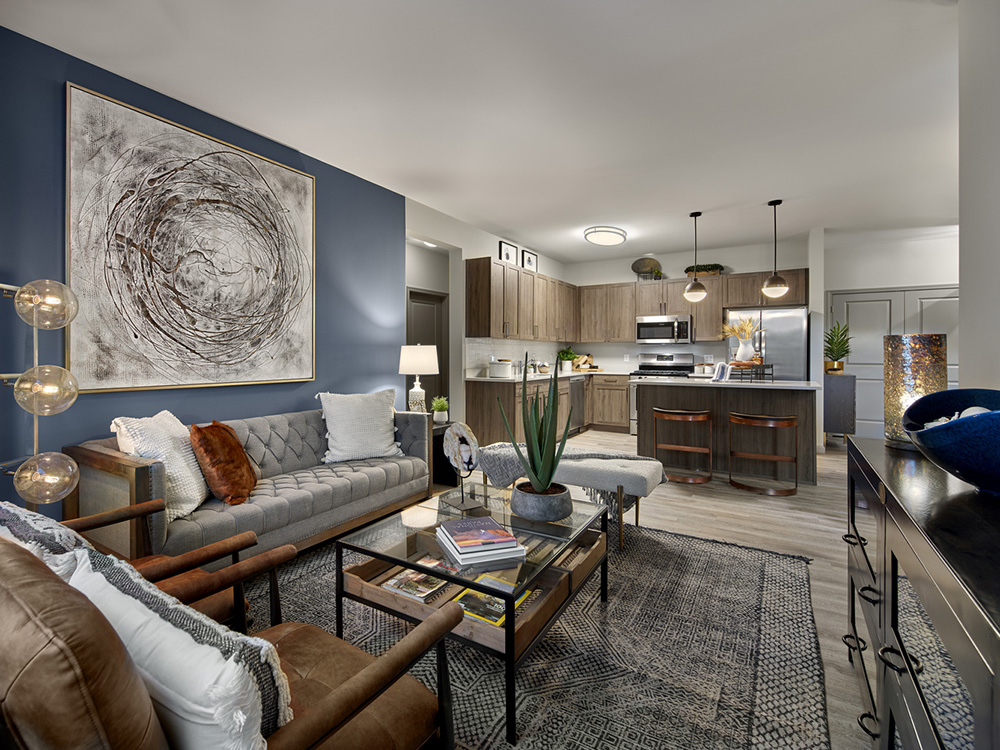 The kitchens open up into the main living room and a dining area. The kitchen designs include a center island with plentiful counter and cabinet spaces. We worked closely with our trade partner Republic Elite Multifamily Interiors of Addison Texas to deliver and install cabinets that were durable, contemporary and stylish. We also supplied and installed all kitchen countertops by Avani Stone and Rynone Industries.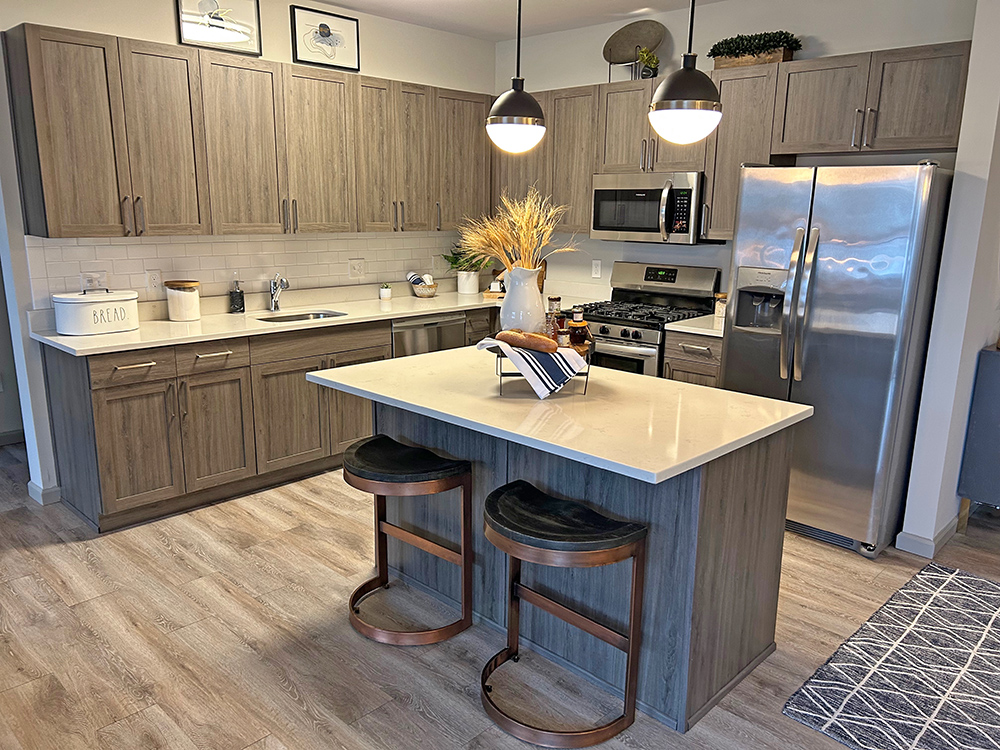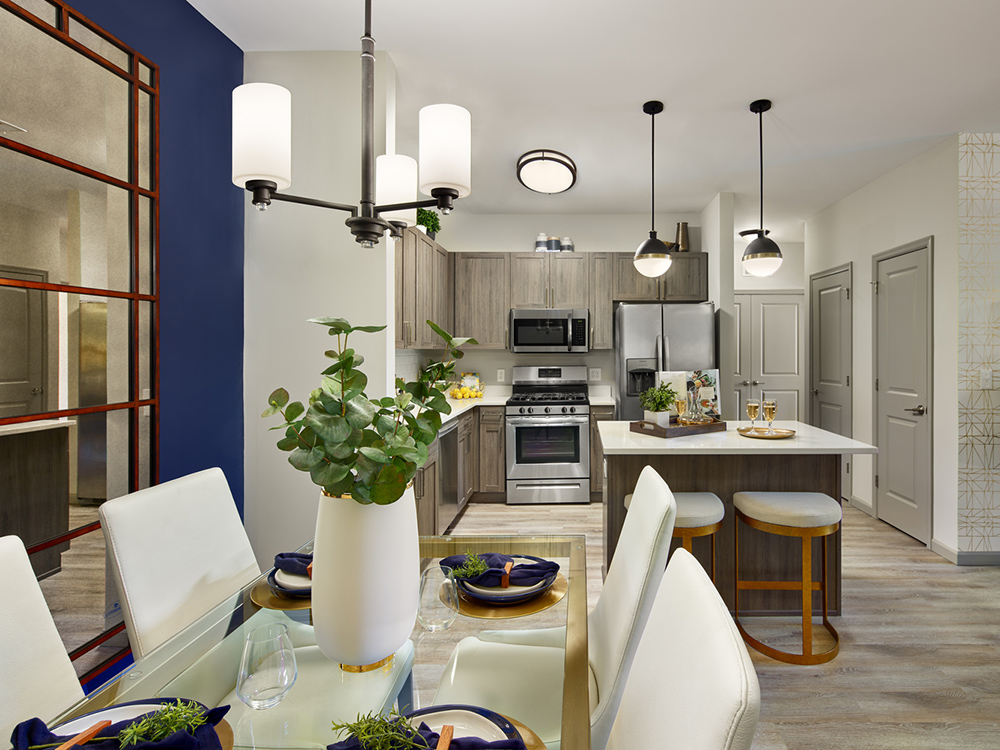 The kitchen islands we designed and installed not only provide additional dining and storage options, they provide a visual break between the kitchen, dining area and living room.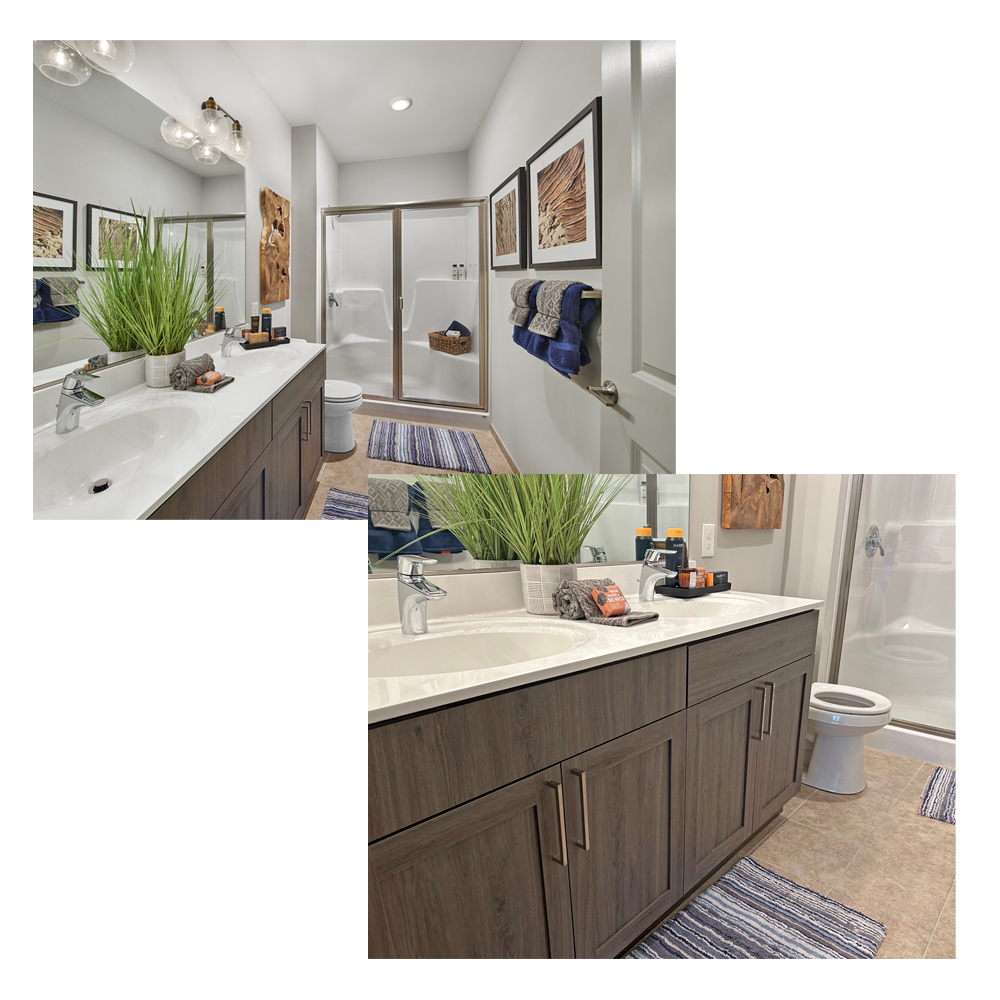 We provided and installed all bathroom vanities and countertops throughout the 180 units.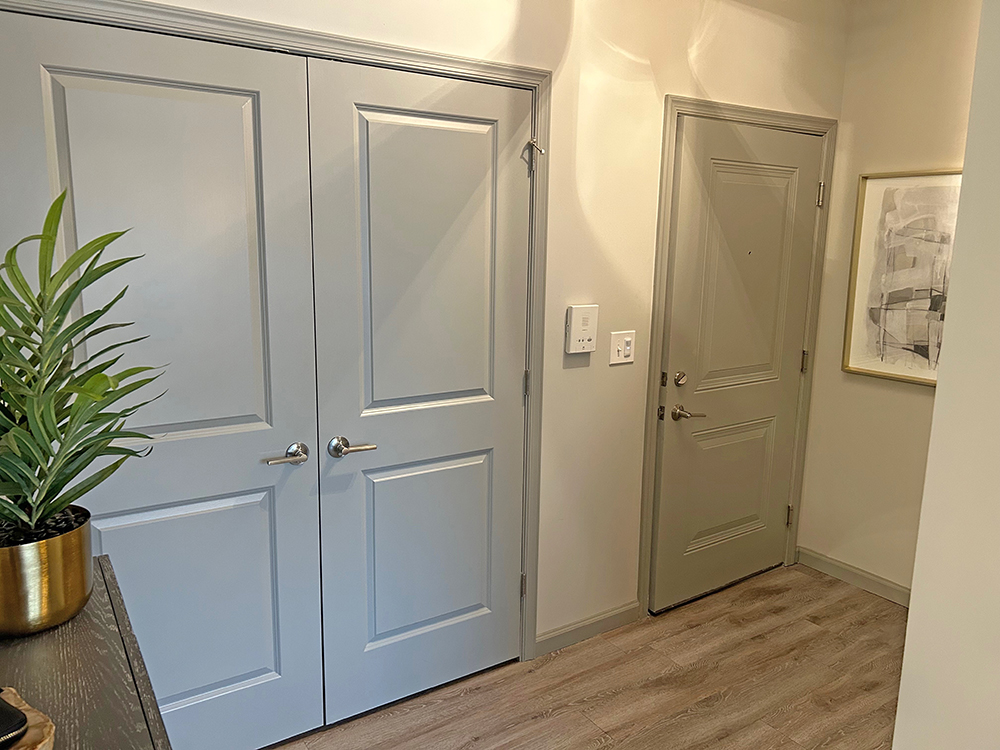 Along with our trade partners Builders General and Direct Millwork we provided and installed all doors, moldings, and hardware in the project. With our ability to rapidly deliver and professionally install all doors in the complex makes this turn-key millwork package an easy answer for Continental Properties.
The Clubhouse At Milford Muse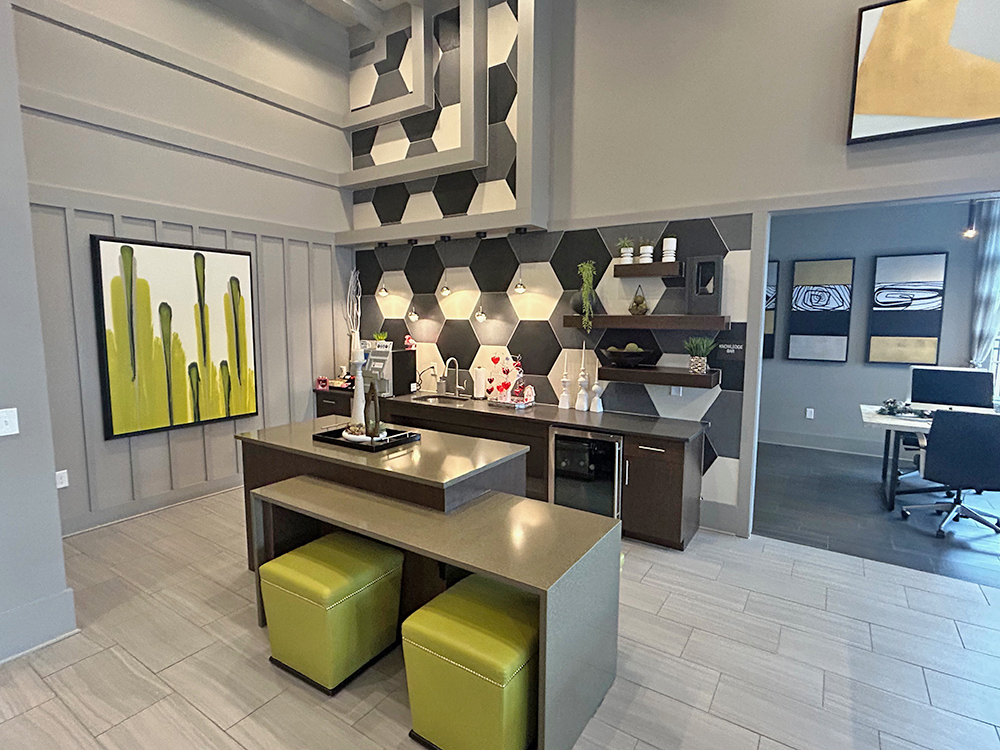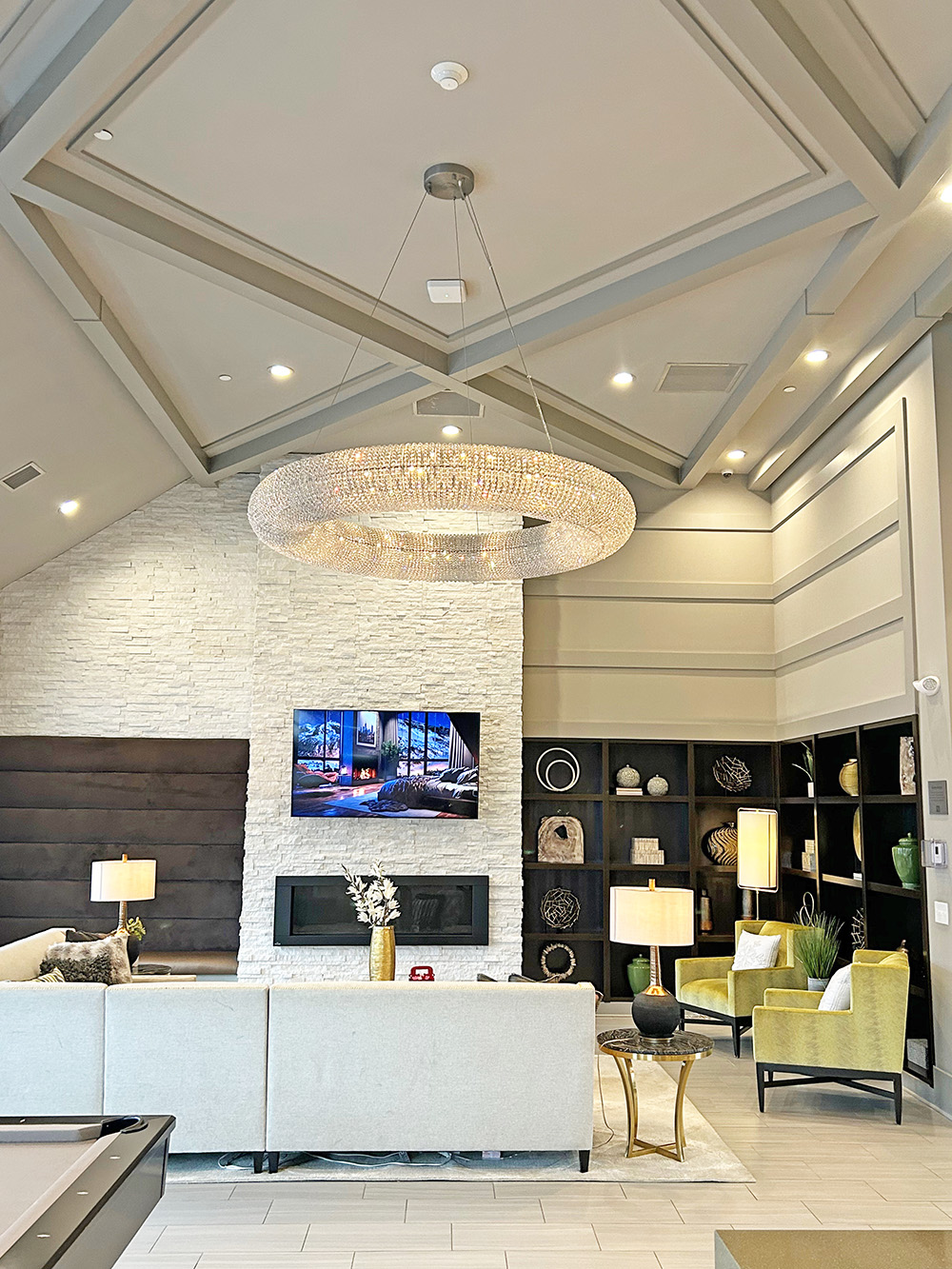 As another service to our valued builders and developers The Kitchen Classics LLC and E&F Contractors offer custom millwork and casework for clubhouses and amenity areas. Working with our custom millwork shop in Pensylvania, Marvan Industries, we follow the builder's ID drawings to create beautiful and elegant amenity spaces for these high-end communities.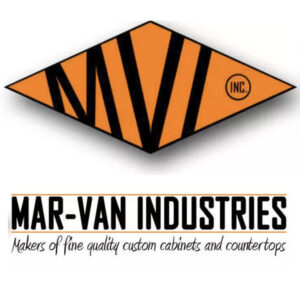 We are thankful for another opportunity to work with a premier multi-family developer like Continental Properties. Their commitment to build high quality, luxury apartments is evident in their history, and Milford Muse is another example of their success. Kitchen Classics has worked with premier developers throughout a five state region that includes New Jersey, New York, Connecticut, Massachusetts and Pennsylvania multi-family markets.
To tour one of our favorite Continental Properties projects please click here.