Tour this kitchen remodeling project in Union County, New Jersey that we designed and installed in Summit. A contemporary couple wanted to update this kitchen with a progressive look, modern amenities and vastly increased storage. Senior Kitchen Designer Yury Slobodsky worked closely with the couple to pick the two toned theme of white and a medium dark wood grain. The entire space has a symmetry that was lacking before. The lines are cleaner and the overall look of the kitchen is much less cluttered. Kitchen remodeling projects in Union County, New Jersey is something we have been doing for over 30 years. From traditional to modern we have the design experience  to update the kitchens in the classic homes found throughout the county. Scroll below to tour this Summit New Jersey kitchen remodeling project.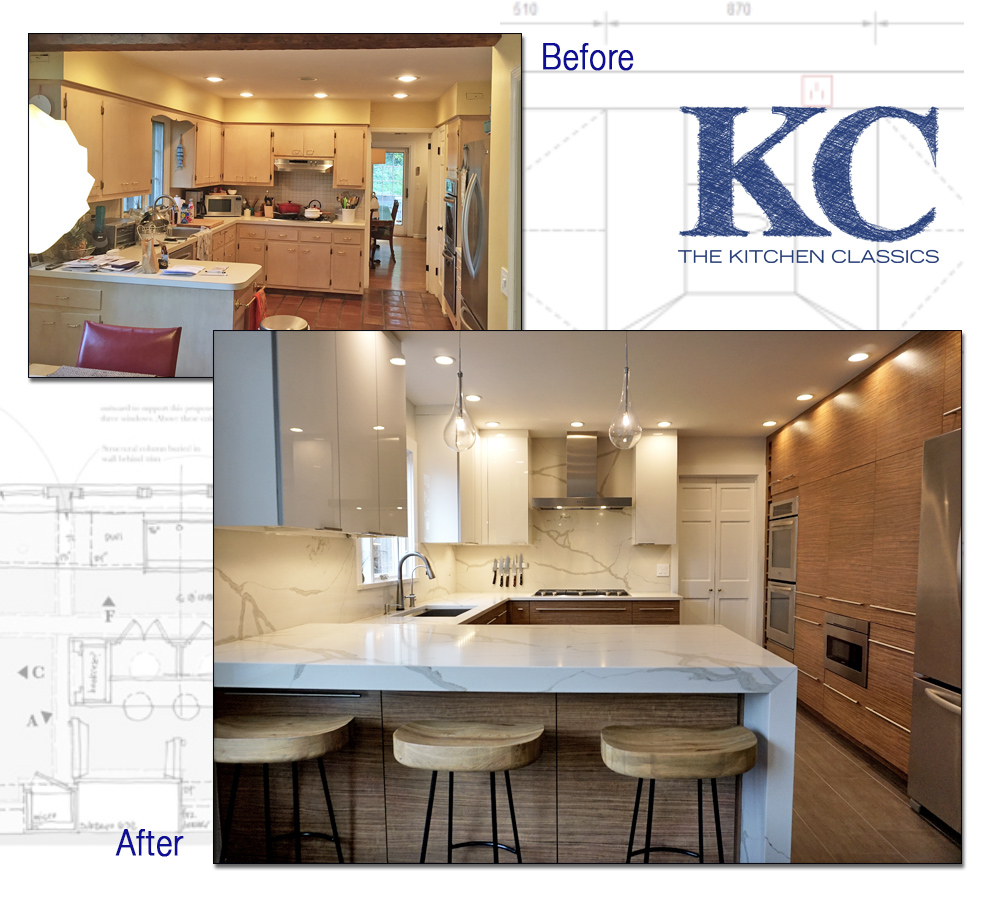 A Summit, NJ couple and their children were looking to remodel their kitchen to streamline and update the space with contemporary cabinets appliances and amenities. Our Senior Kitchen Designer Yury Slobodsky, with his European roots, excels at contemporary kitchen design and designed this kitchen remodel with a family in mind.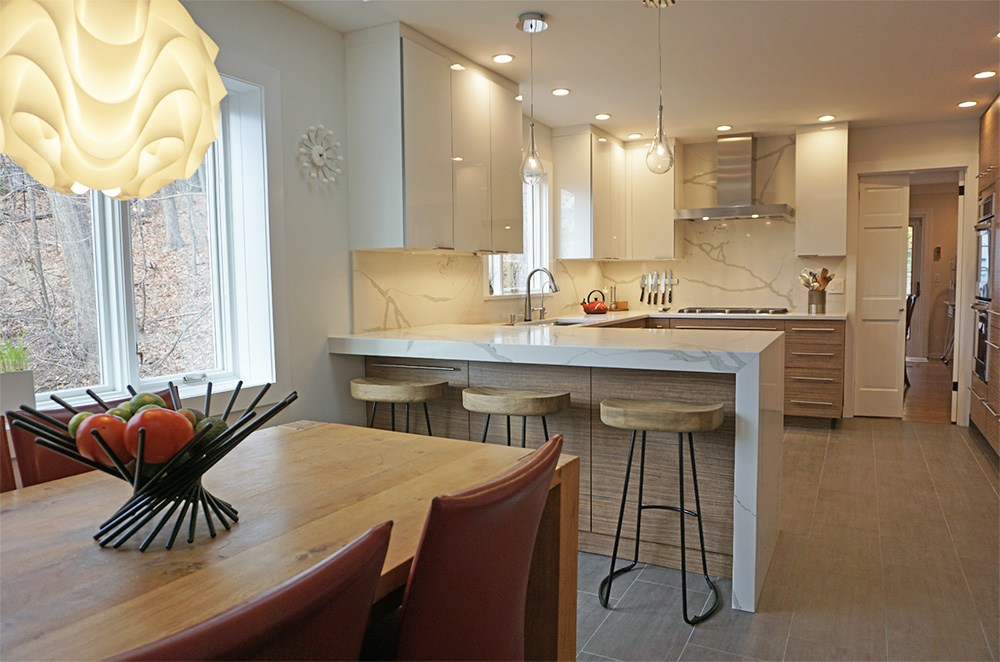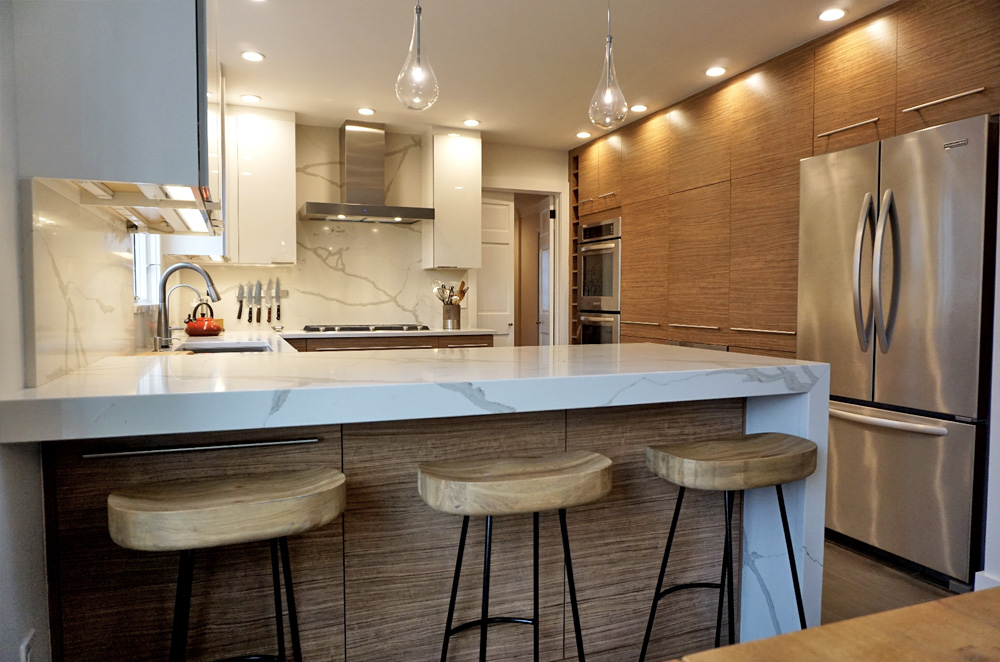 The entire wall to the right is now state of the art storage. There is an appliance garage, and a significant amount of pantry, china, glassware and general kitchen accessory storage space. The kitchen cabinets come from one of our favorite cabinet makers - Cuisine Ideale.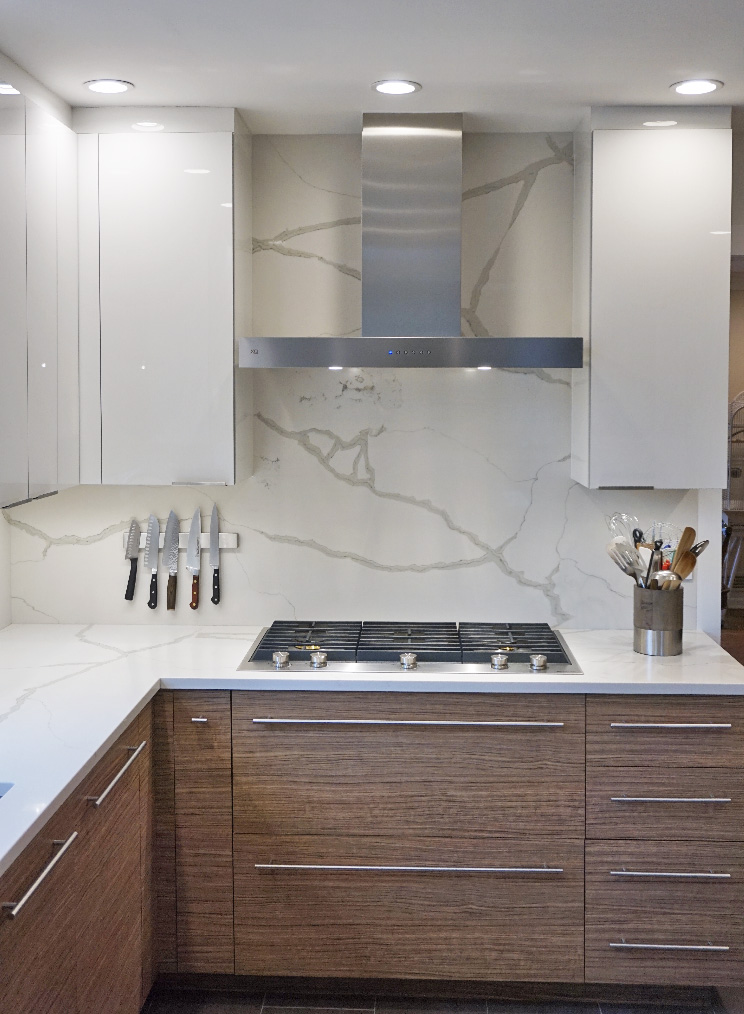 The symmetry of the stove, the hood, and surrounding cabinets is the visual focal point of the kitchen. The client so liked the marble for the countertop that they extended it to the walls. The lines are clean with frameless cabinets that feature a single door. Cabinet hardware is kept to a minimum.