Wooden Kitchen Countertops
Also Known As Butcher Block Countertops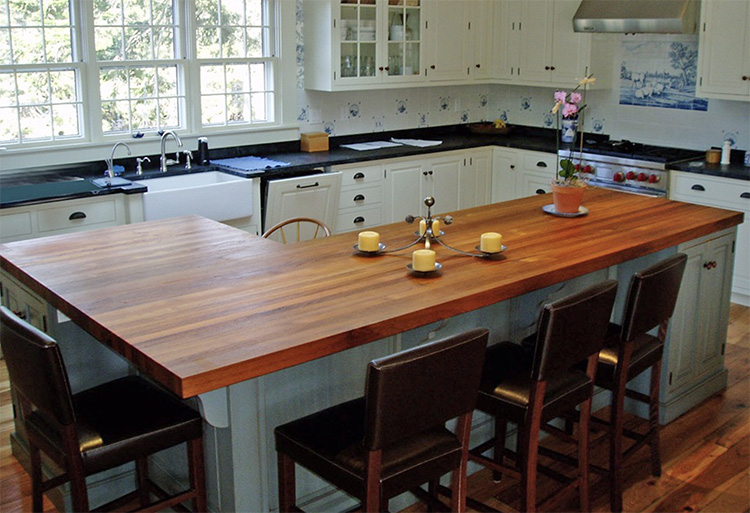 Wooden Kitchen Countertops have grown up and with a little care can last decades. They create a unique design statement, and go with a range of kitchen styles. We offer a full line of butcher block kitchen countertops to compliment our full line of kitchen cabinets. We have paired with Brooks Custom of Mt. Kisco, New York to offer a full line of wood countertops. There are several unique aspects to butcher block kitchen countertops:
Brooks Custom website says (https://www.brookscustom.com/portfolio-view/edge-grain/)
"Butcher block countertops can transform a kitchen by adding a rustic aesthetic, or warmth to a formal decor.
Available in a wide variety of wood species.

Butcher block wood countertops can be made to fit nearly any kitchen.

A butcher block wood countertop can also be incorporated as a chopping block or cutting boards with other countertop materials.

Wood tops pair extremely well with concrete and metal countertops."
If you would like to know please contact Senior Kitchen Designer Yury Slobodsky.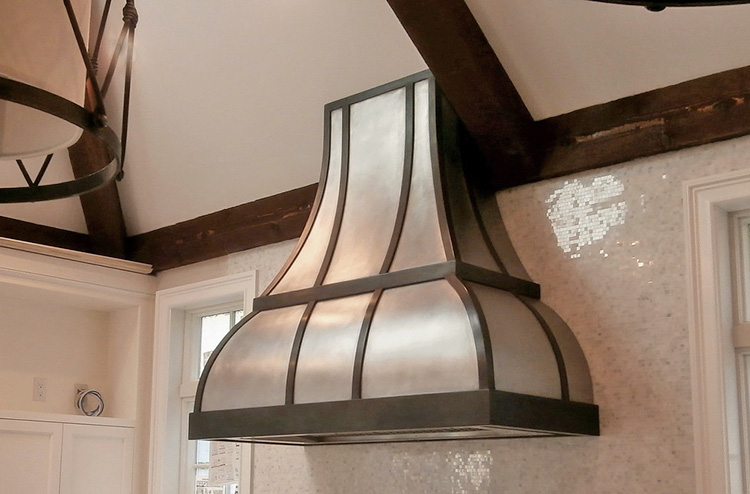 The Kitchen Classics offers a unique line of custom metal hoods for your new kitchen or kitchen remodeling project. The stove hood is often the single biggest design statement in the new kitchen, as a result custom metal hoods have become more popular. They offer all the safety advantages of other material types and often have a dramatic form. Metal decoration and hardware can add to the character of our metal stove hoods.
The Kitchen Classics offers
• Custom sheet metal range hoods in both modern and traditional styles.
• These range hoods can be made in a number of different metals and each metal comes with several finish options.
• Mechanicals include blowers, filters, lights, and switches.
Fabrication of these hoods takes about 12-14 weeks from approved shop drawings.
A custom metal hood can set your kitchen apart for the ages. If you would like to know more please contact Senior Kitchen Designer Yury Slobodsky
A Westchester New York Kitchen Remodeling Project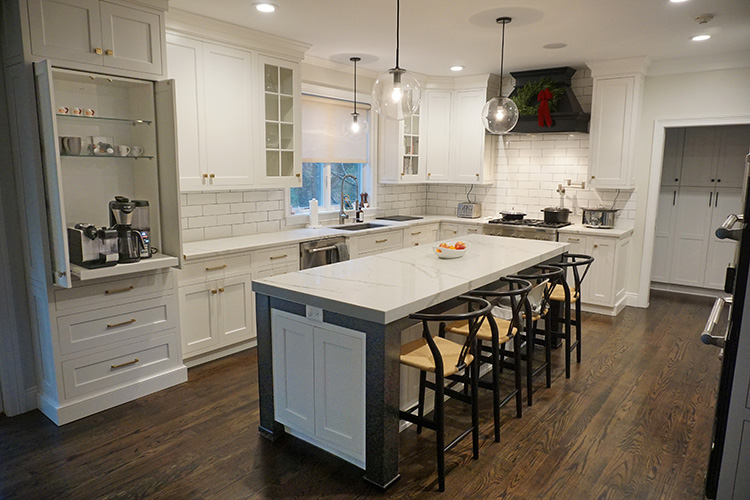 Senior Kitchen Designer Yury Slobodsky designed this Westchester County, New York kitchen remodel for a couple and their growing family. The existing kitchen had grown dated, was not well suited to a growing family, and looked overdone and cluttered. Yury's design streamlined and modernized everything with a design style he calls "Metropolitan". Metropolitan is contemporary without being overly modern. The kitchen cabinets still retain a classic and timeless look but have clean, shallow lines that are not to ornate and heavy.
All cabinets have been upgraded as have the appliances. Space has been opened up while storage space has been significantly expanded. The daily use appliances like the coffee maker have been brought together in a appliance bay cabinet with a sliding shelf. When morning coffee is finished the appliance rolls away and the doors are closed - the result is less clutter.
Yury chose Tedd Wood Cabinets for their combination of style, and durability at a good price point. Specifically he chose the Cooperstown line of kitchen cabinets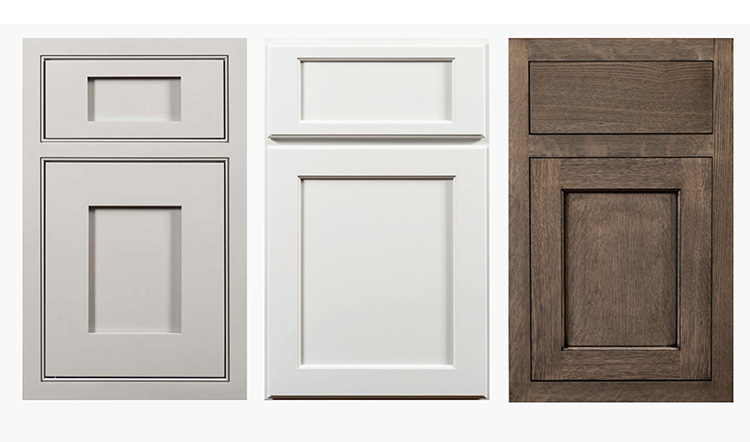 Helping Builders, Architects and Homeowners Design and Install New Kitchens and Baths