The Kitchen Island Is The Center Of The Home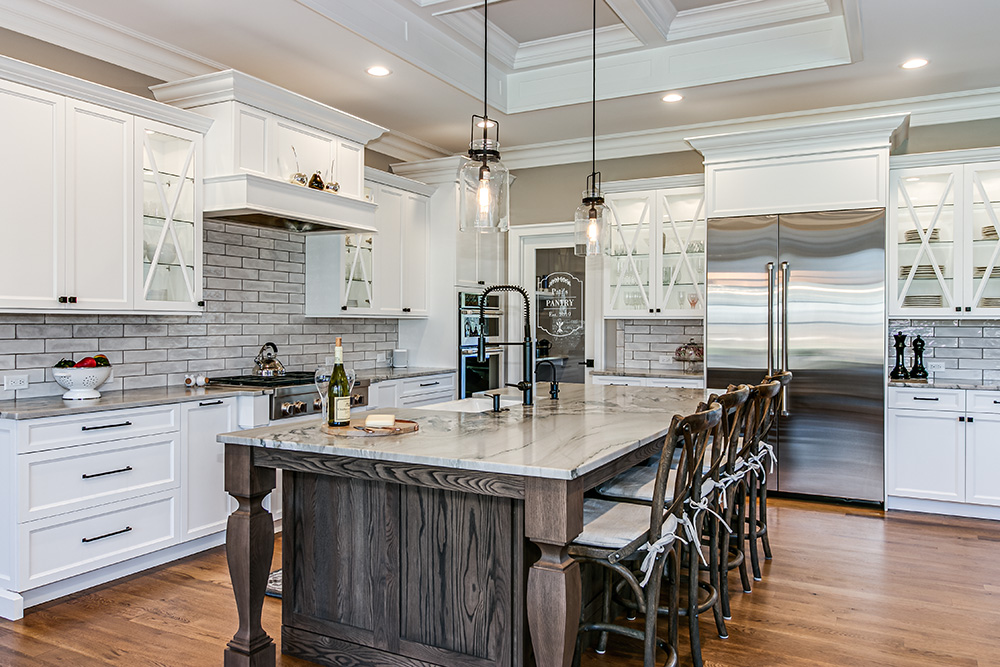 Over the last two decades the island in a new or renovated kitchen has taken on the role of the central hub of the house. Today it is one of the most sought after and carefully considered kitchen elements. It is where family gathers - often many times each day. It is where friends and family often congregate during visits. If designed right it can create the perfect environment for socializing and entertaining in addition to being a great place to share a meal.
Customers are increasingly sophisticated in their requirements - both aesthetic and functional - for the center island. The Kitchen Classics was on the forefront of kitchen island design and we continue to provide creative, innovative kitchen islands for our clients. Tour some of our island solutions below. If you have thoughts or questions on your kitchen island please call Senior Kitchen Designer Yury Slobodsky at 908-964-7101 or email him here.
Download Our Kitchen Definitions Guide
Our guide to kitchen cabinet terms, definitions, and descriptions helps you understand the parts of a kitchen cabinet and what they are called. It can help you understand the choices you will make in coming up with the perfect cabinet for your project. Download the Guide Today!