1500 Teaneck Road is a 224 unit residential project in downtown Teaneck, New Jersey. This unique property includes 23 low and moderate income apartments. The project was developed by BNE Real Estate Group of Livingston, NJ - a premier multi-family and commercial development firm. Located in the heart of bustling Bergen County, The Kitchen Classics was fortunate to have installed all 224 kitchens - including - countertops and over 300 bathroom cabinetry and countertop combinations. We were also responsible for a wide range of amenity spaces including;
Business Lounge
Coffee Bar
Social Lounge
Party Room
Kids Playroom
Amazon Room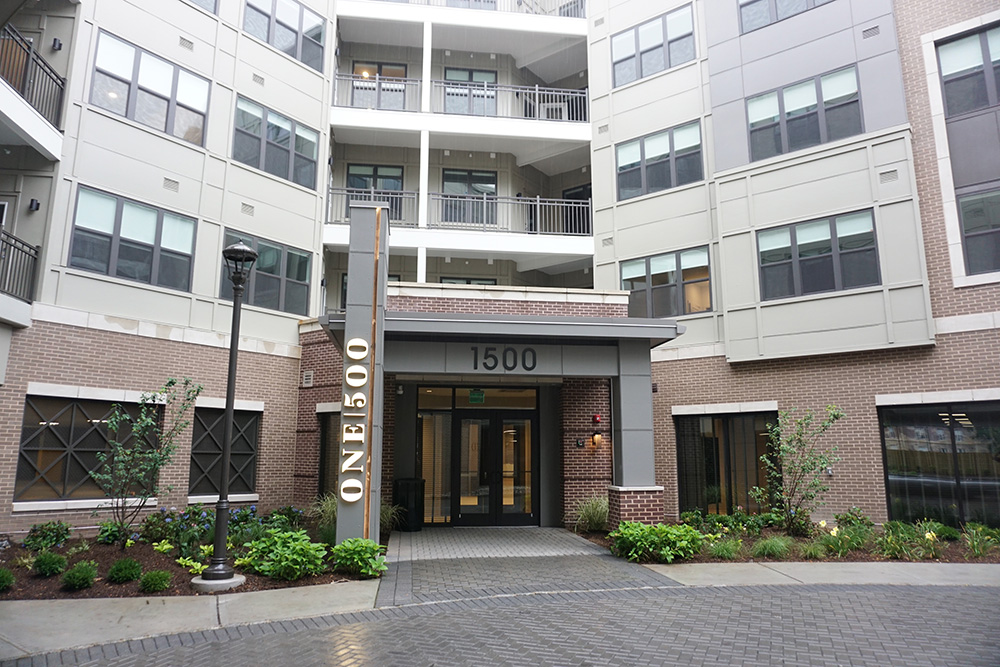 What We Provided BNE Real Estate At 1500 Teaneck Road
224 kitchens - including - countertops
Over 300 bathroom cabinetry and countertop combinations.
A wide range of amenity spaces including;

Business Lounge
Coffee Bar
Social Lounge
Party Room
Kids Playroom
Amazon Room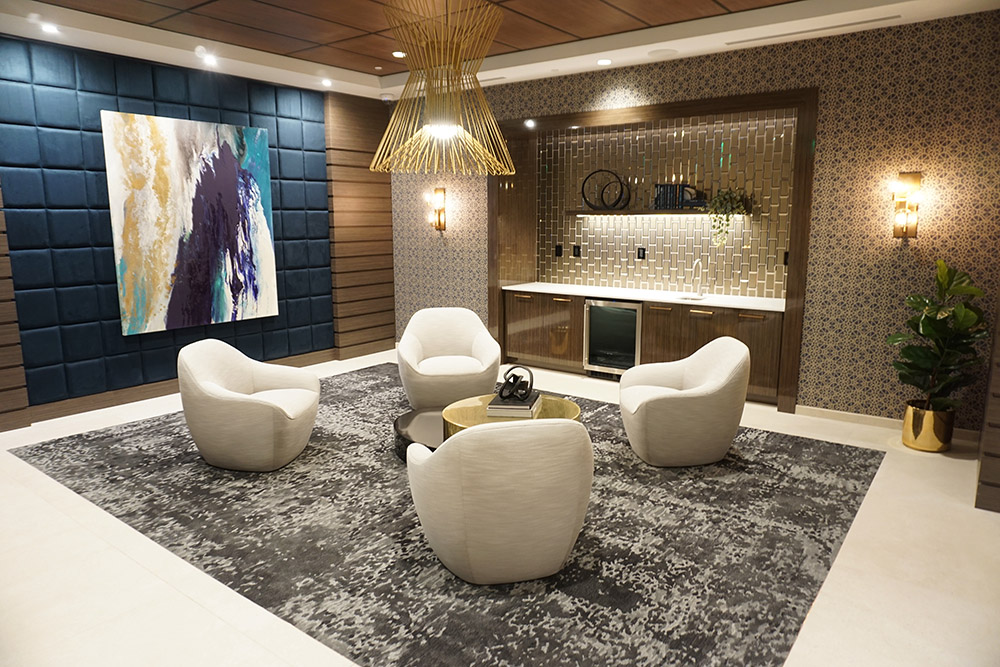 BNE Real Estate is a widely respected real estate development firm based in Livingston, NJ. Their 1500 Teaneck Road project in Bergen County is an example of their commitment to quality residences with a full range of amenities. Kitchen Classics worked with BNE on a wide range of amenity spaces including the entrance lounge and concierge desk. We are capable of working with the full range of building and finish materials that comprise these public spaces - spaces where style and durability must meet seamlessly.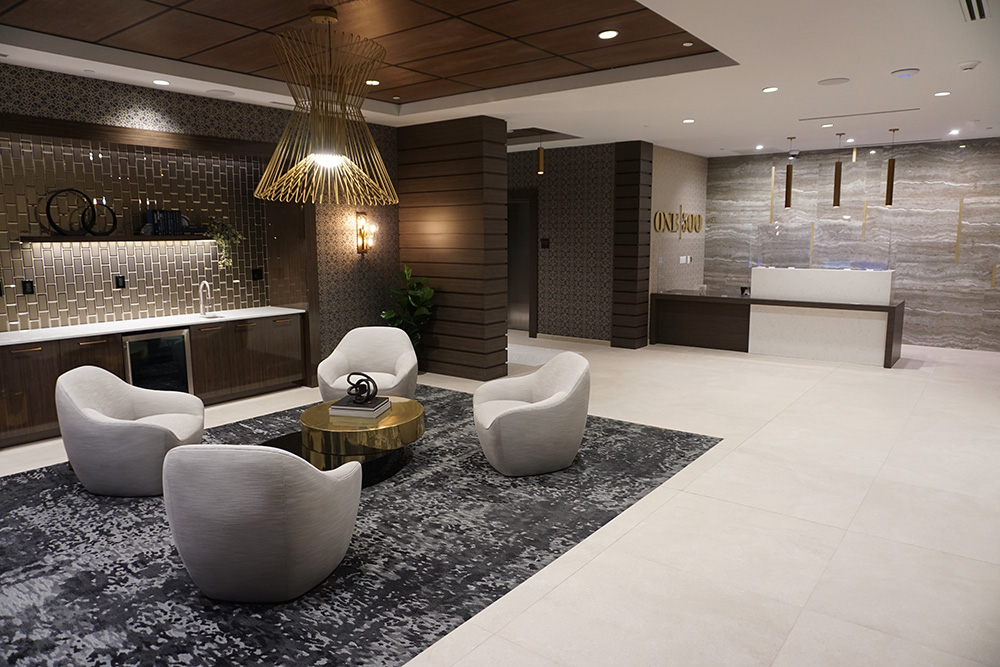 From entrance lounge and concierge desk
There are 224 different kitchens in this multi-family residential building, Kitchen Classics designed and installed them all. Numerous configurations required precise, organized measuring, receiving and installation. The Kitchen Classics excels at complex multi-family work - from design through installation.
Counter space is excellent and the island adds more counter and cabinet space. Our designers have their pulse on the needs of multi-family condominium kitchens and counter and cabinet space are vital. These are kitchens that make a functional and design statement and prove that with the right team you can have sophisticated, dynamic kitchen spaces in a multi-family complex that meet the budget.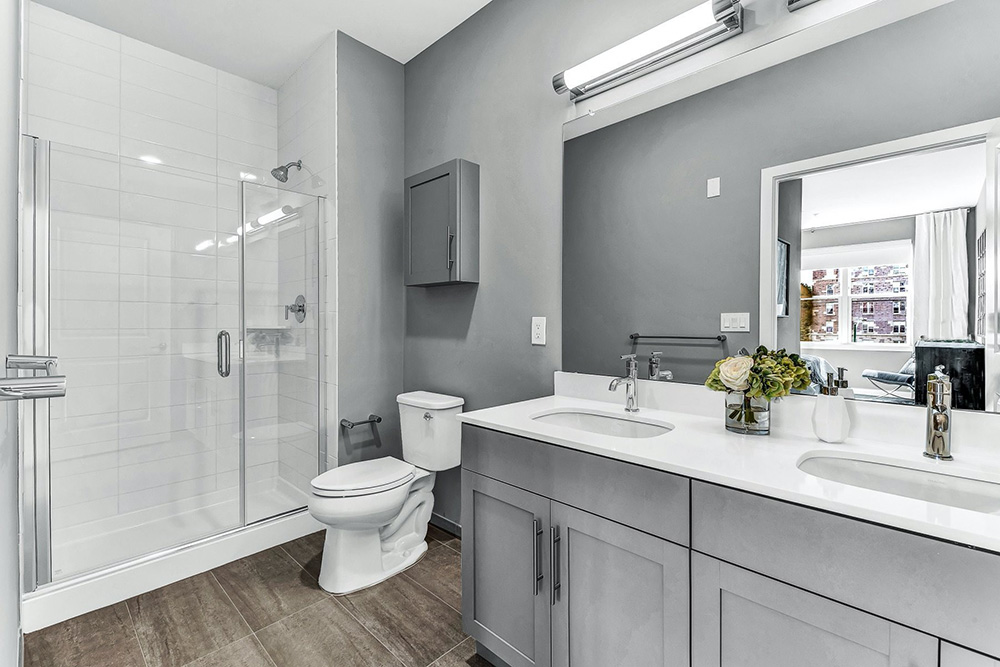 We were responsible for cabinetry and countertops in over 300 different bathrooms.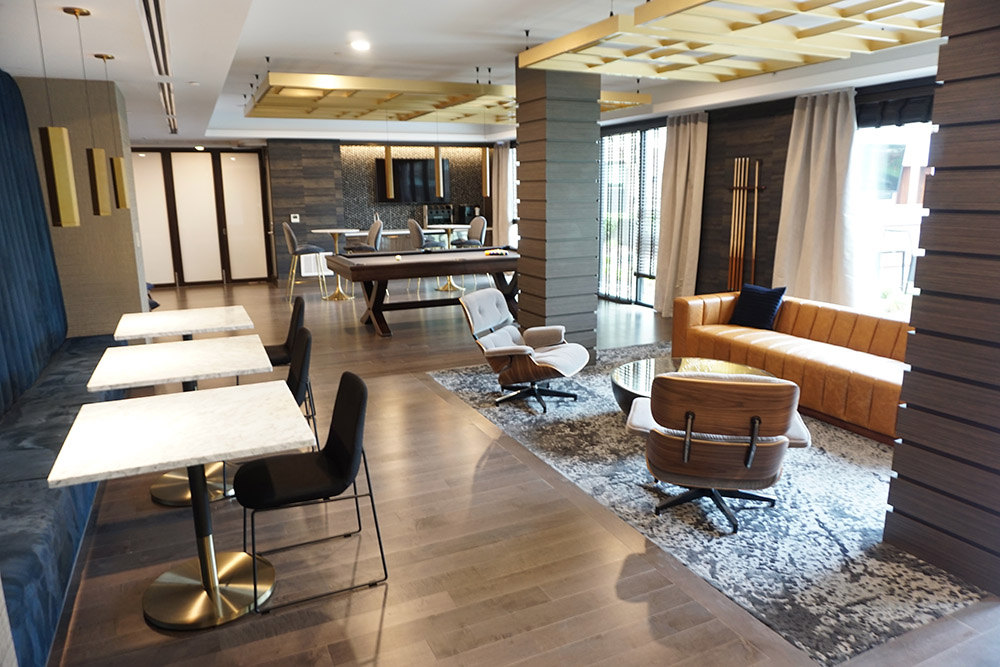 We installed all the cabinetry in the longe and coffee bar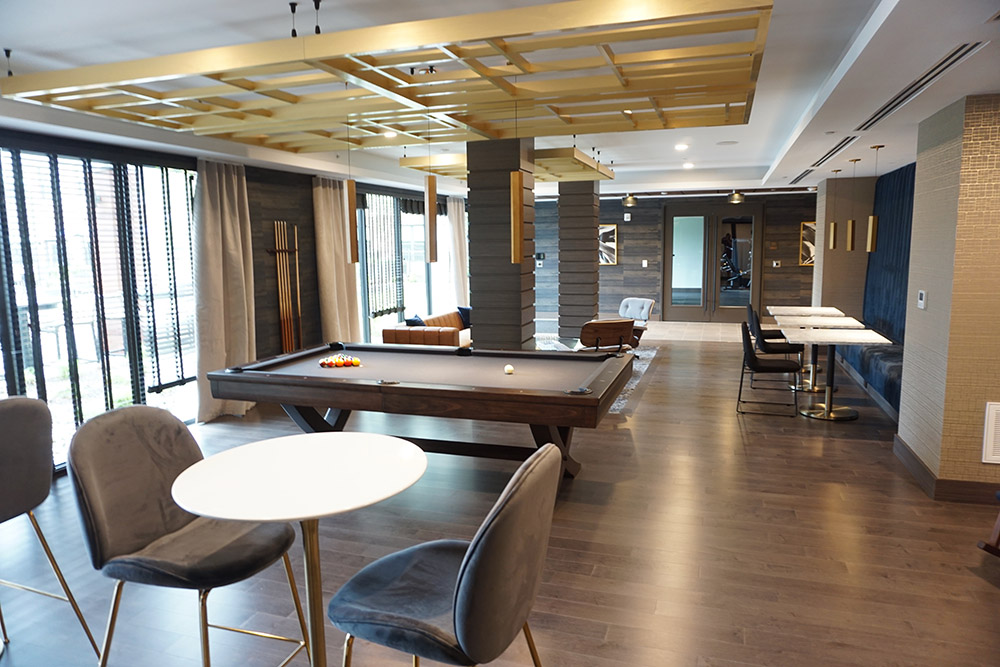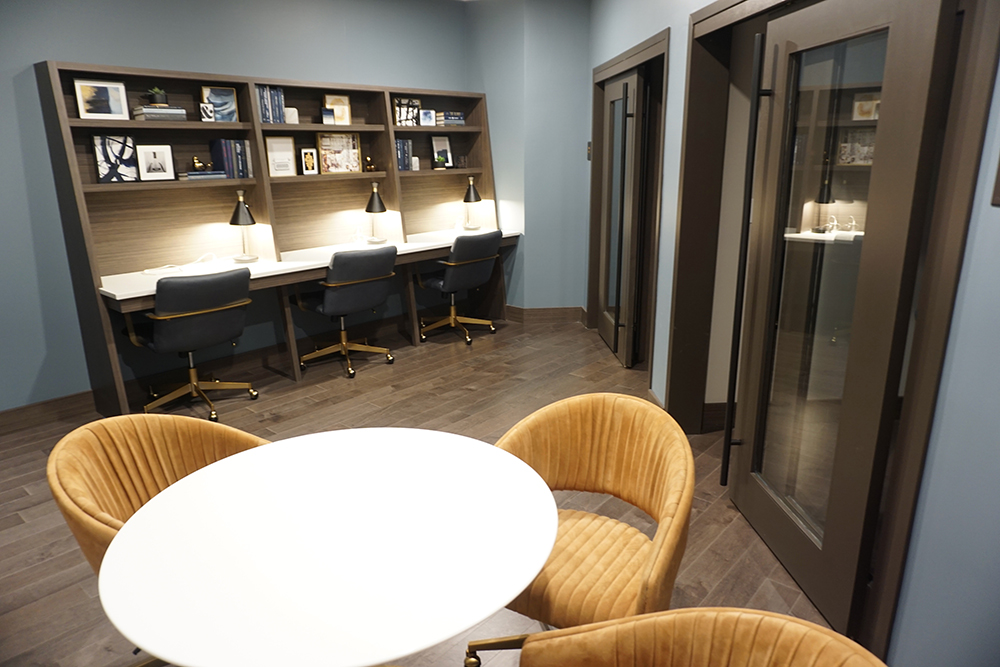 We work closely with architects and designers on the common areas and were responsible for finishing the spaces like the business office seen here.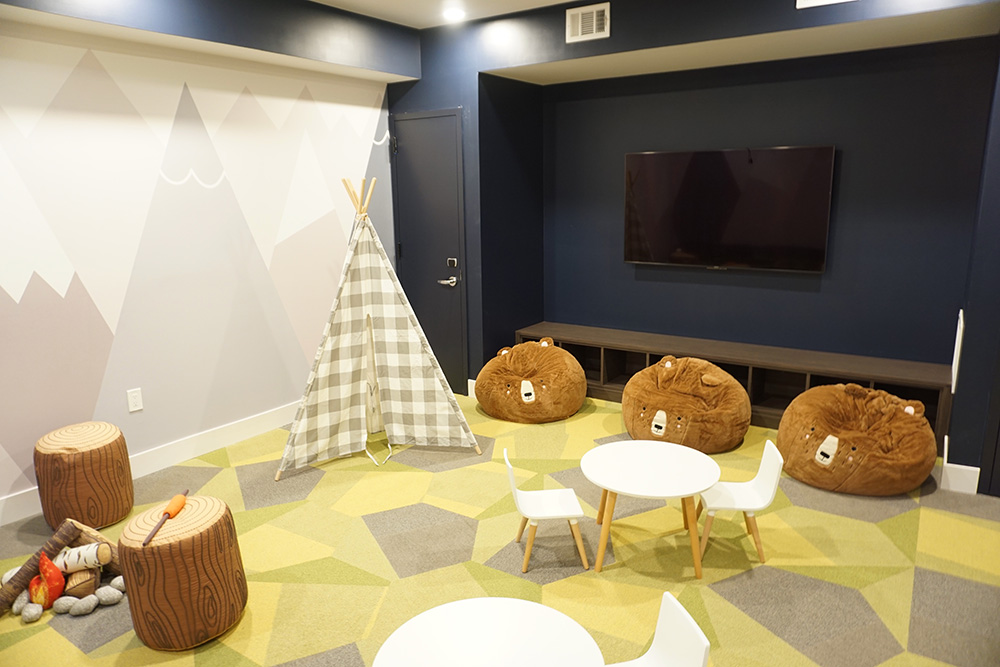 Playrooms are an increasingly common amenity space in today's multi-family residential communities. Kitchen Classics was responsible for finishing this popular space.
Services We Provide Multi-Family Residential Developers
Kitchen Cabinetry and Countertops
Bathroom Cabinetry and Countertops
Complete Kitchen and Bath Installation
All Interior Doors
Interior Mouldings
Common Area Finishes
Kitchenettes & Bars
Bookcases, Computer Bars, Offices
Design Services
Complete Installation Services
Learn More About Our Multi Family Residential Services
CONTACT US