Modera New Rochelle consists of 334 apartments located in the heart of the vibrant city of New Rochelle, New York. Developed by the widely respected team at Mill Creek Residential, Modera New Rochelle opened to residents in Spring of 2022. Kitchen Classics and our millwork company, E&F Contractors, have worked with Mill Creek on a number of projects. In conjunction with our trade partners - Republic Elite Multifamily Interiors, Mar-Van Industries and Avani Stone we were responsible for the finished work on the kitchen and bathroom cabinetry, and quartz countertops for all 334 apartments. In addition, along with our trade partners, we provided the finished millwork and stone work in the cafe, seating lobby, game room, and conference room. We are excited for the opportunity and the continuing relationship we have with Mill Creek Residential and look forward to working on many exciting projects in the future.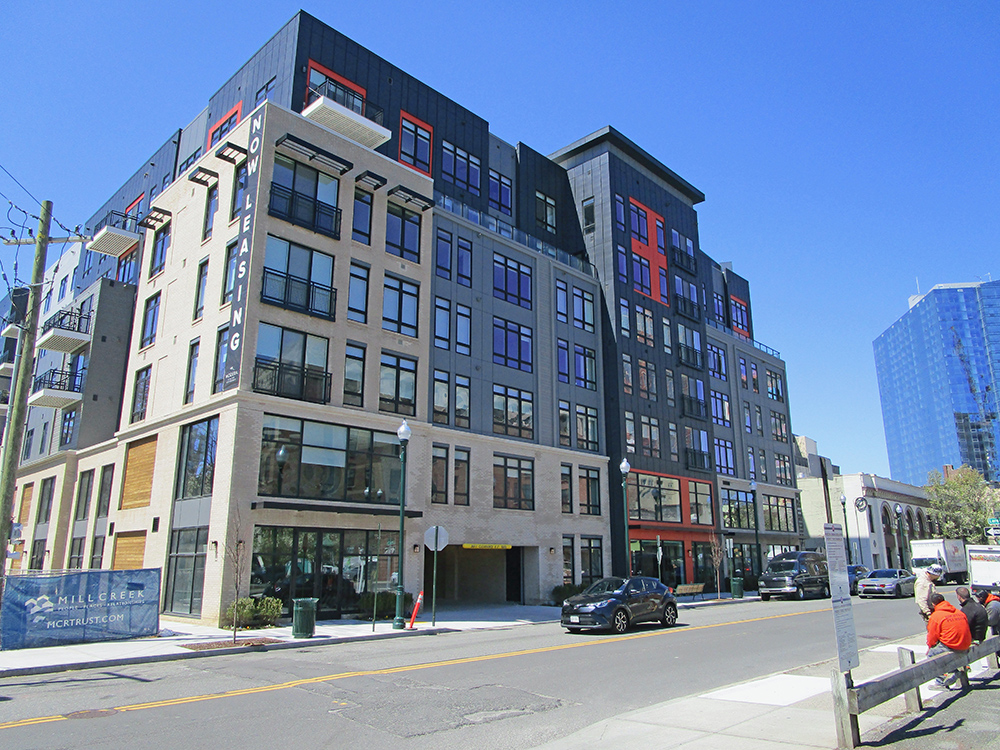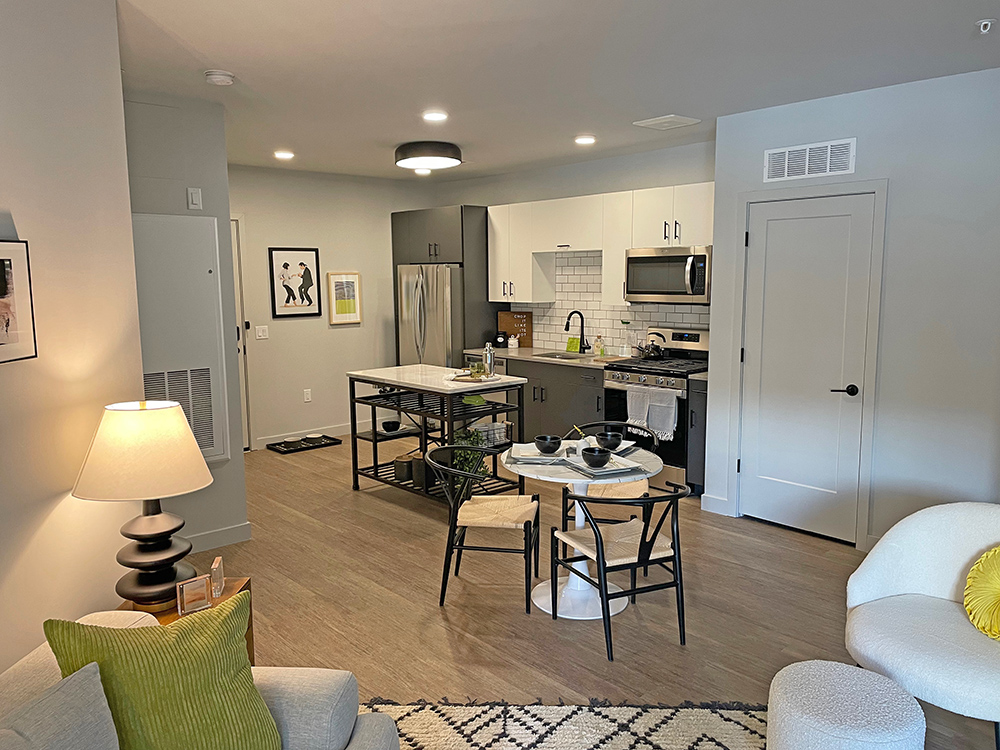 Republic Elite Multifamily Interiors of Addison Texas supplied all the cabinetry for the kitchens and bathrooms. Republic Elite specializes in multi-family kitchen and bath cabinetry, and they are a valued partner for our multi-family projects. High quality materials and construction, contemporary to classic designs and reliable deliveries make Republic Elite a great trade partner.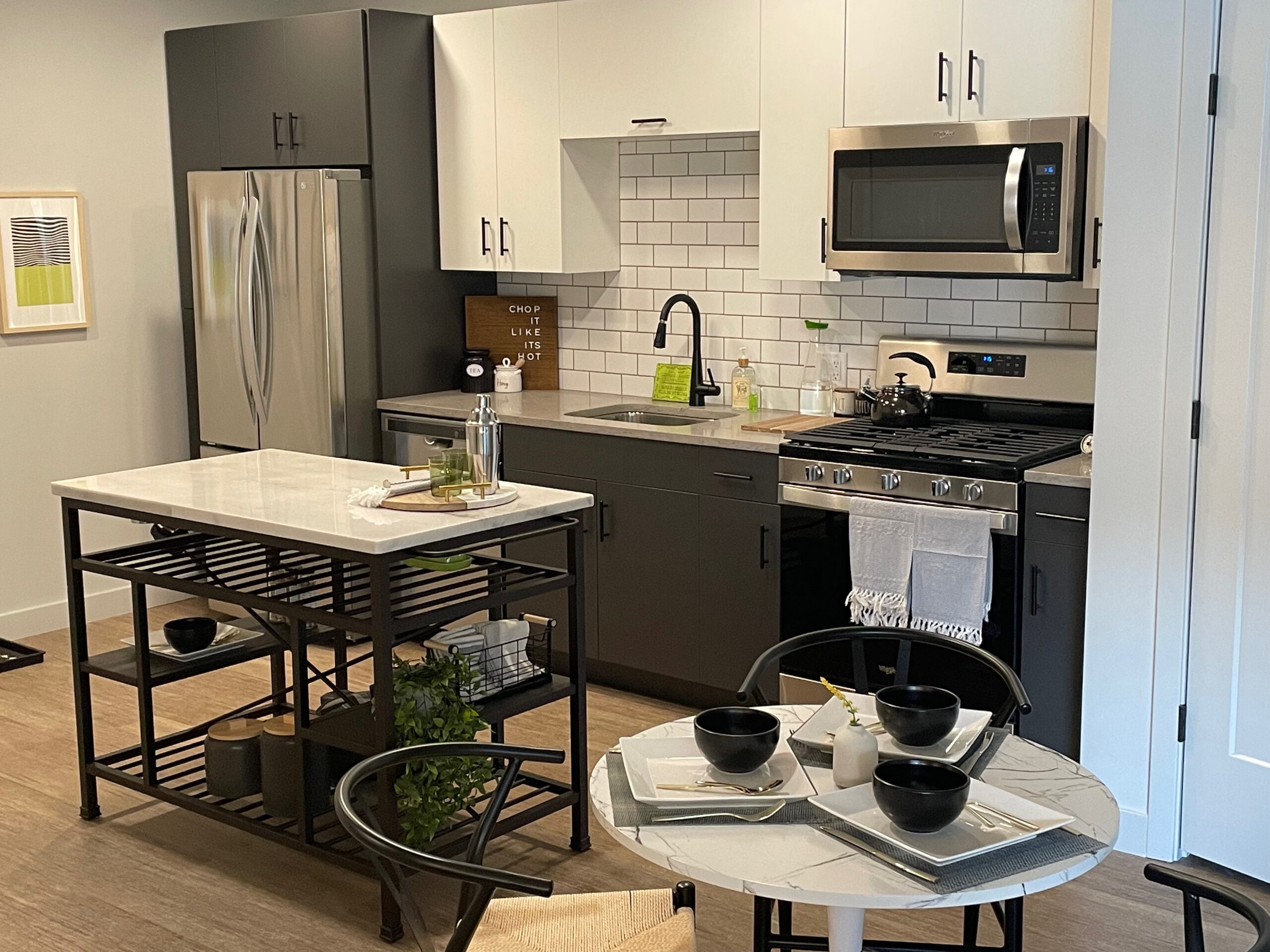 The kitchen cabinets feature a contemporary design with a two-tone color scheme - the White upper cabinets feature Aspen door styles, the base cabinets are Graphite colored. The countertops are quartz by Element Surfaces.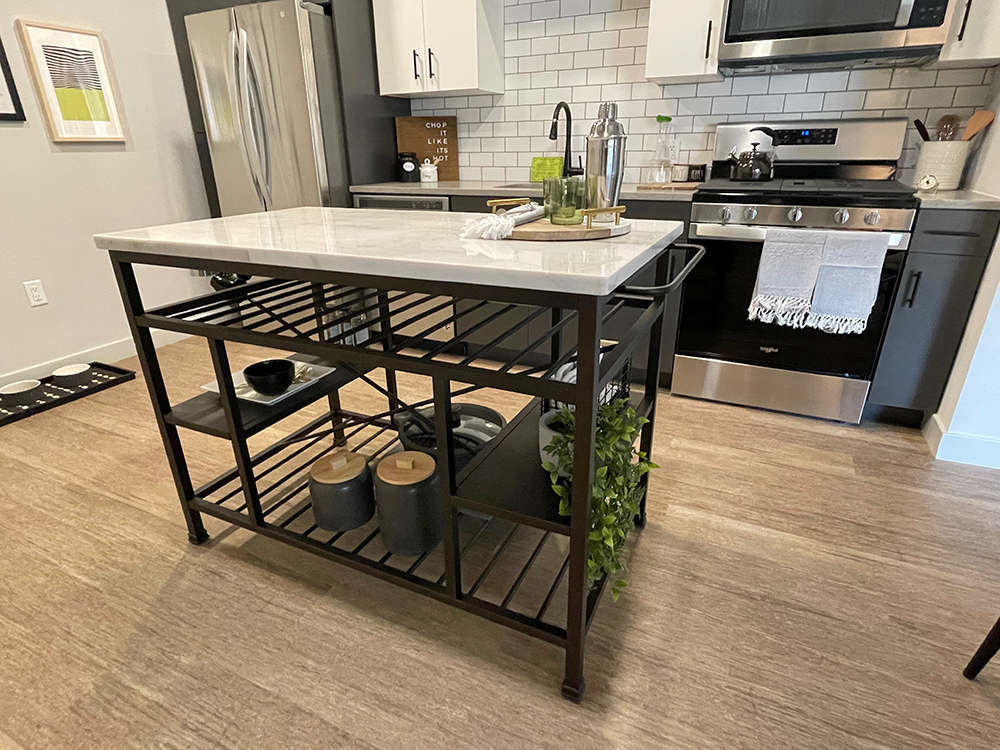 Kitchen Classics was responsible for the center island countertop and shelves. We installed these custom built islands in many units which adds significantly to the counter space.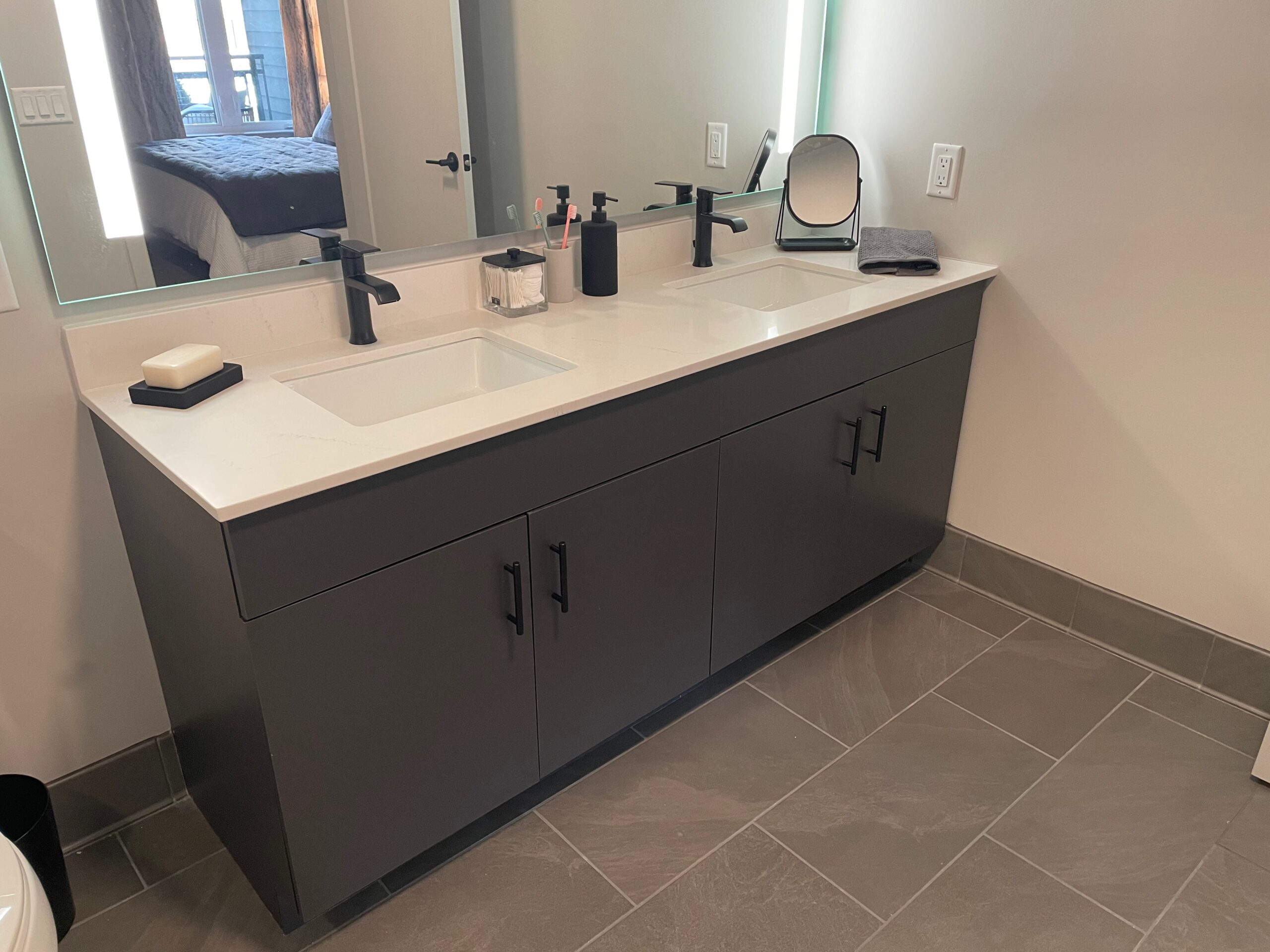 We supplied bathroom vanities and Quartz countertops for all units, along with rectangular sinks.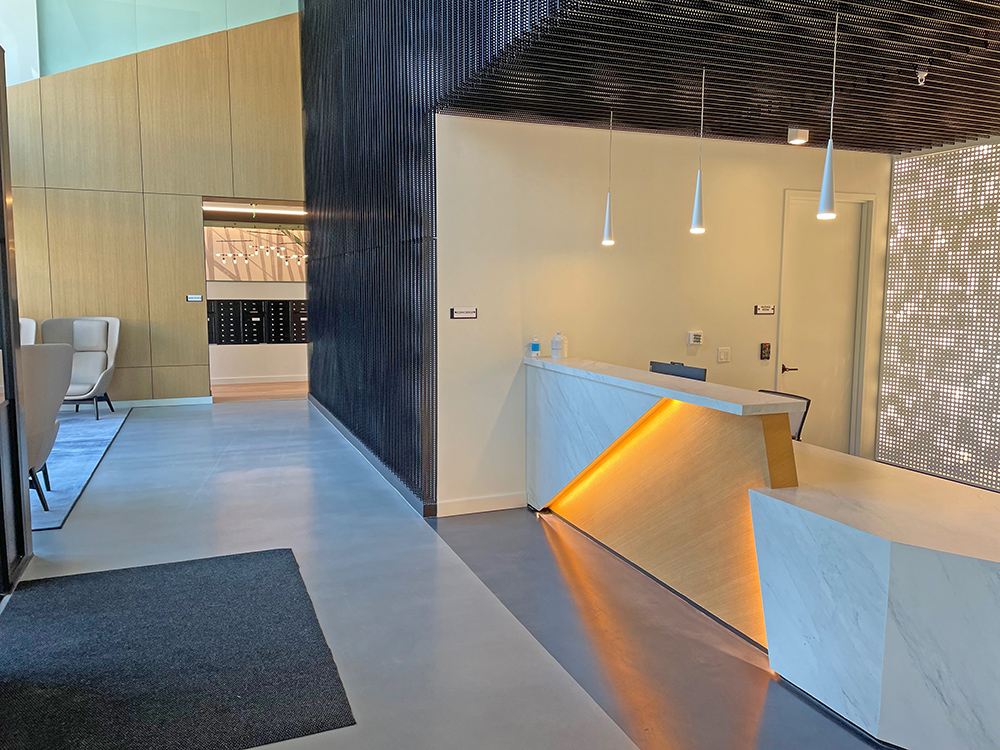 The lobby features a seating area and concierge desk. Both seating areas feature veneer wood paneling fabricated and installed by our trade partner Mar-Van Industries. The stone concierge desk was custom crafted by Avani Stone - another trusted trade partner of ours. The intricate angles, bevels and insets were beautifully crafted by Avani and make an immediate statement to those coming through the front door.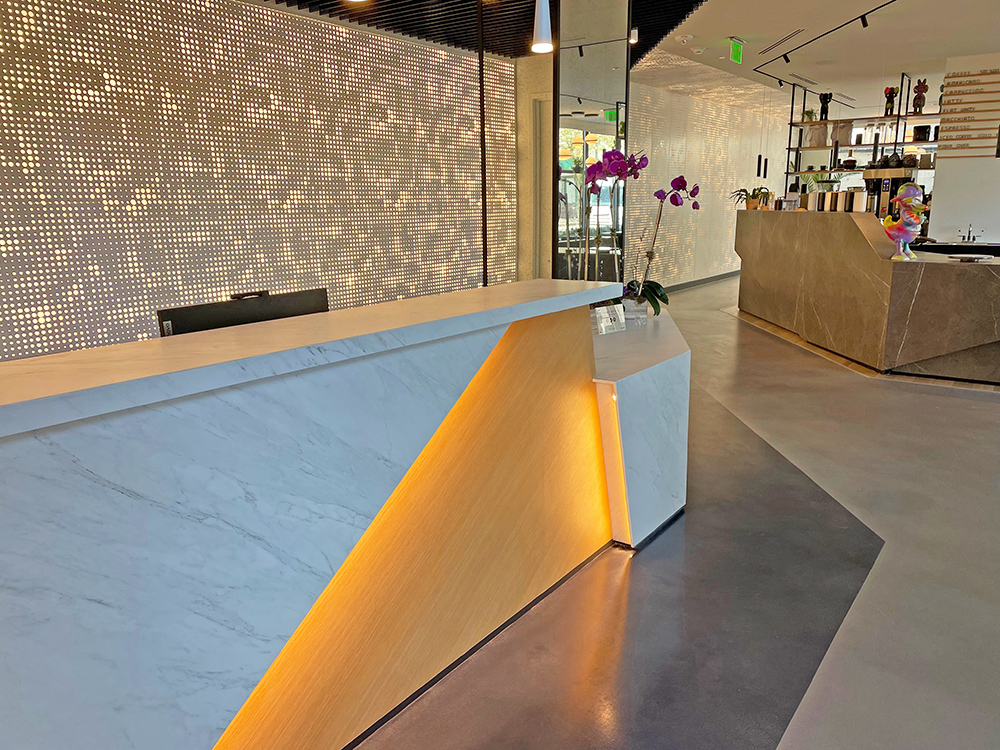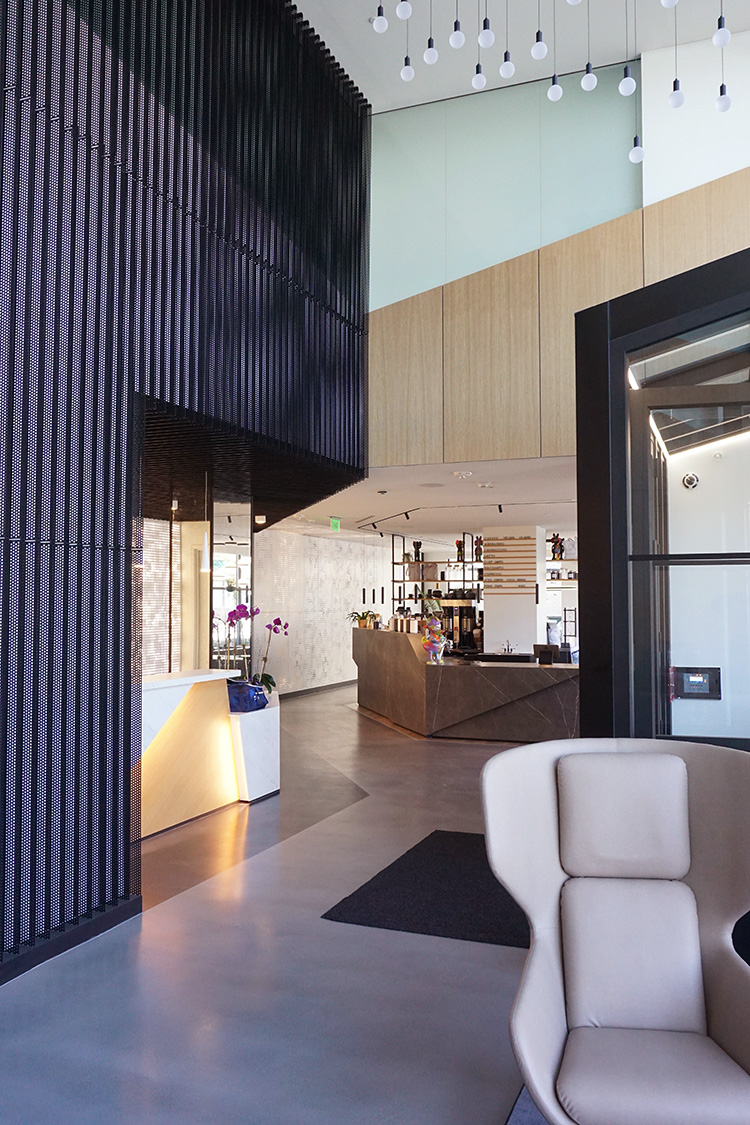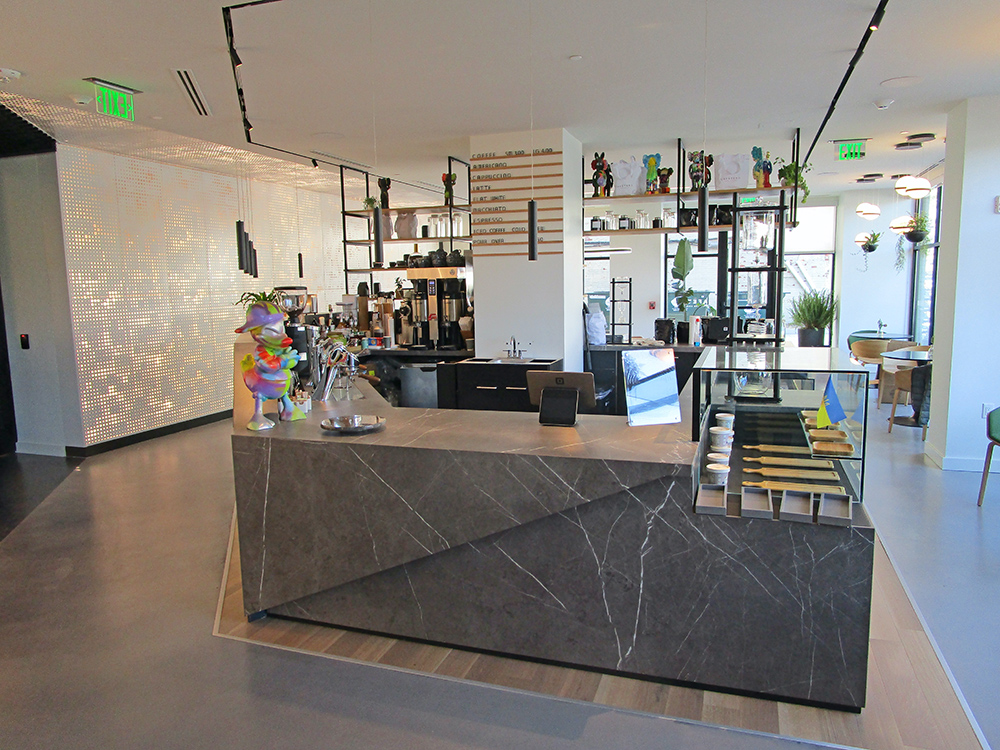 Avani Stone custom crafted the countertops and bases throughout the cafe which is located next to the main lobby. We work closely with skilled craftsmen in a wide range of trades. With our trusted partners we are able to supply and install doors, millwork, cabinets and countertops and finished amenity spaces throughout a project.